Galerija slika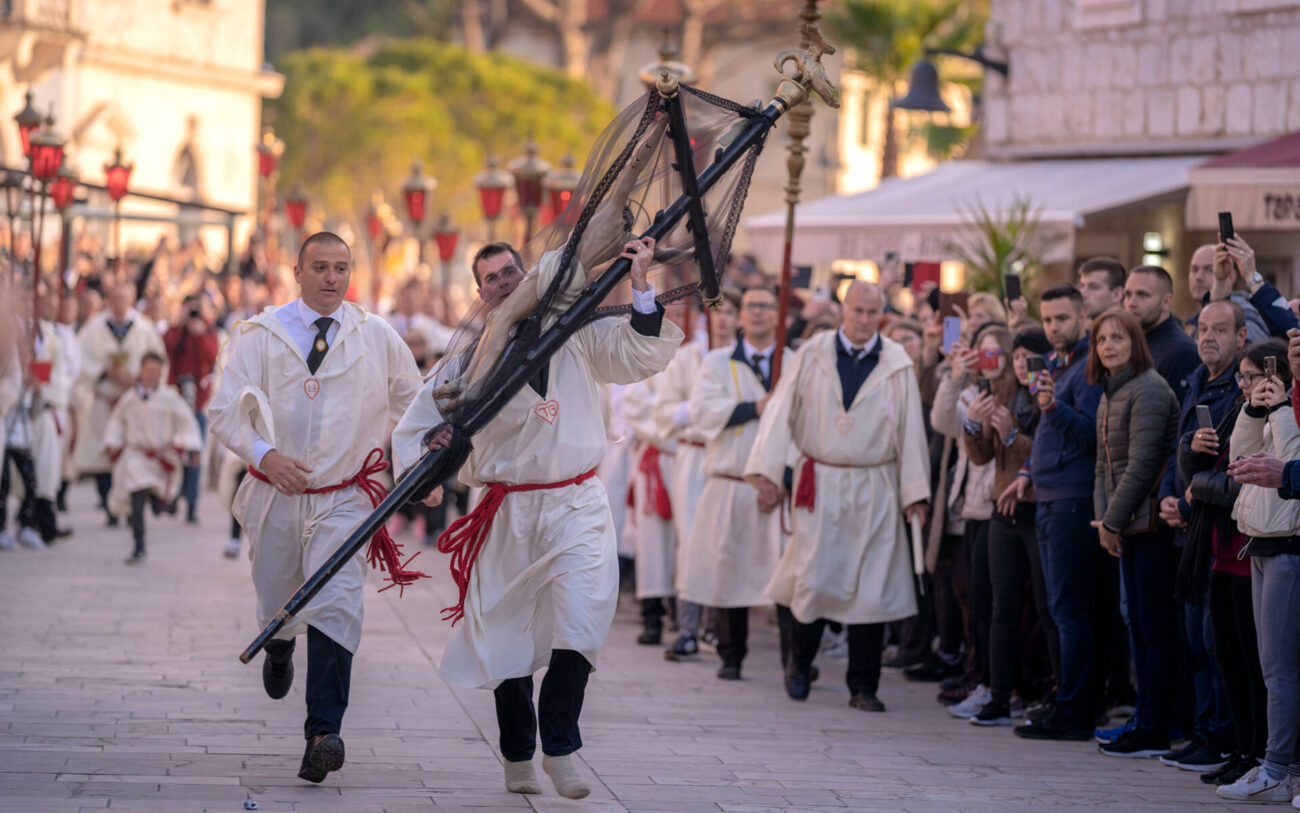 Holy Week on Hvar: Our Guide
Our guide: 'Holy Week on Hvar island'
'FOLLOWING THE CROSS' PROCESSIONS
The People's Processions known as 'Following the Cross' ('Za Križen') take place in many parts of Hvar Island towards the end of Holy Week in the build-up to Easter. Organised by the lay confraternities, the most famous of them is the all-night procession from Maundy Thursday through to early on Good Friday morning round Hvar's six central settlements: six processions, each led by a Cross-Bearer, set off from their respective parish churches to pay homage at the depictions of Jesus's tomb arranged in all the parish churches along the circular route. It is a unique rite of special piety, an expression of the religious and cultural identity of the inhabitants of the central part of the island of Hvar.
Hvar's 'Following the Cross' procession has been enacted every year for some five centuries, and the all-night Procession has been inscribed in the UNESCO Representative List of the Intangible Heritage of Humanity.

Our guide to Holy Week on Hvar describes the procession traditions of the island, how they came about and what they mean to the local population, together with advice on how to join in if you wish to experience these special spiritual rites for yourself. You can view the guide prepared by the Jelsa Tourist Board online here.