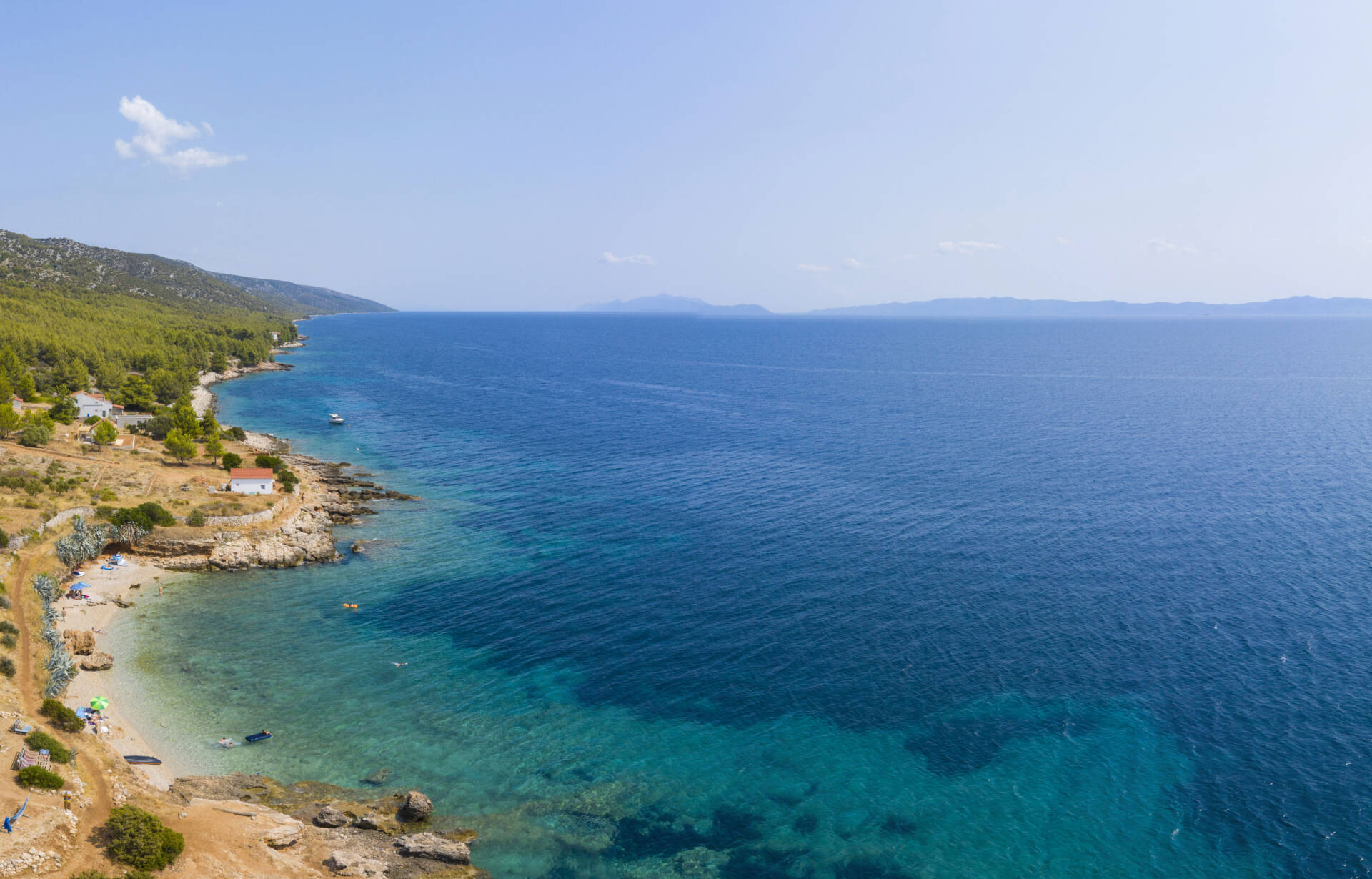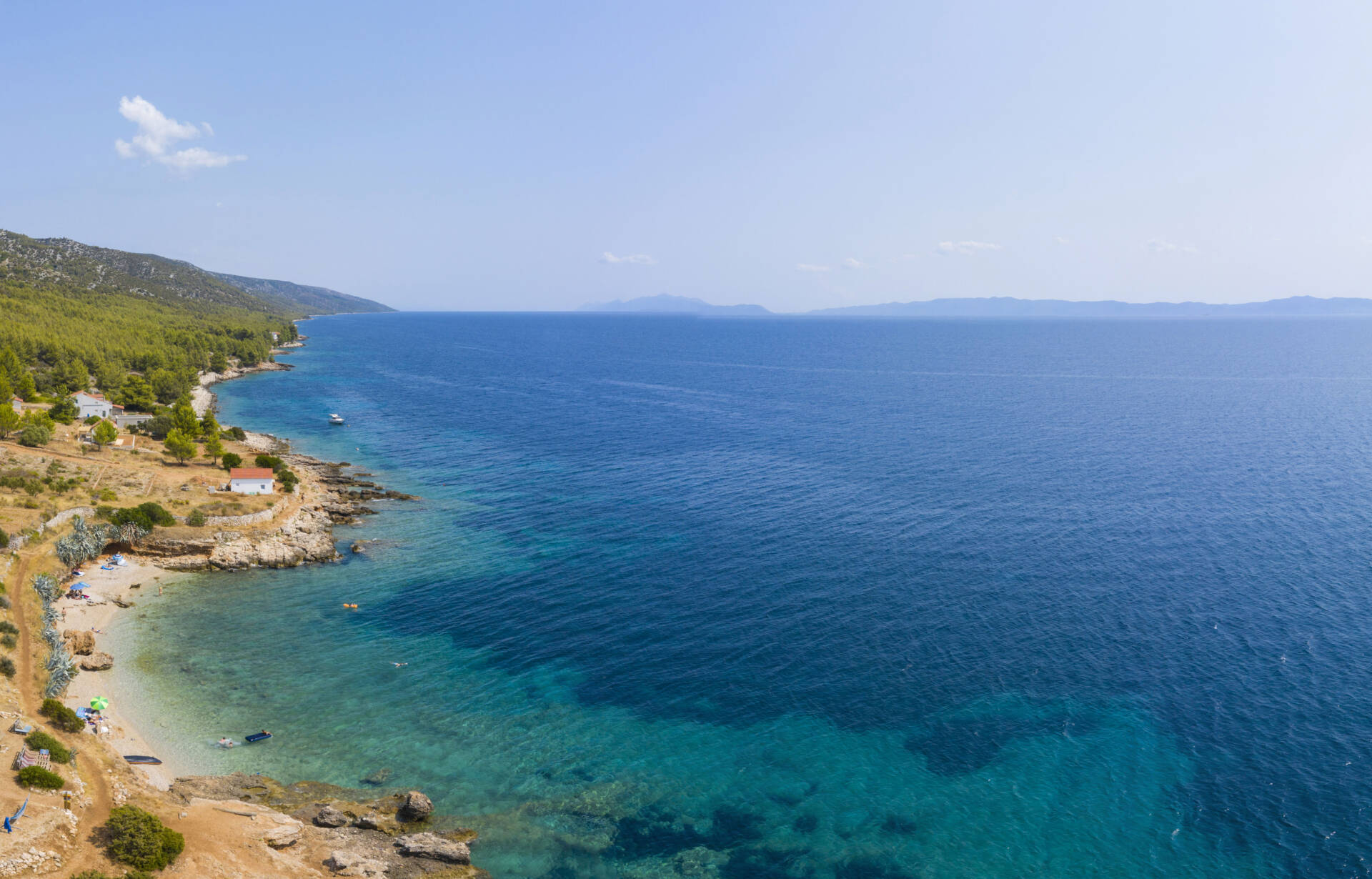 About Gromin Dolac:
This tiny village is situated east of Zavala on the south side of Hvar Island, about 100 metres above sea level. It is 11 kilometres from Jelsa, 55 km from Sućuraj. It consists of the stone houses typical of the island, grouped around an imposing tower.
Ivan Obradić-Bevilaqua (1619 – 1673) was a ship-owner from Jelsa who helped defend the territory against the invading Turks. As a result, the Jelsa Council granted him land on Hvar's south side, on condition that he built a defensive watchtower to guard against pirates, which he did in around 1660. This was the centrepoint around which people from Jelsa and Vrisnik established their stone houses during the 17th century, creating the little village of Gromin Dolac, whose primary purpose was to act as a stronghold to prevent a Turkish invasion. The Obradić tower is square, measuring 7m x 7 m, with two storeys on its west side, to three on the east, because of the sloping ground. It is one of the best preserved on Hvar. It was inherited by the Machiedo family, the successors to the Obradić family. Classified as an example of secular architectural heritage, it has protected status as a Croatian cultural asset.
About 2 km south-east of Gromin Dolac is an isolated 16th century Renaissance country house owned originally by the patrician Lupi family. It is called the Budić House (Budić-kuća) after Budimir Lupi, presumably the first owner. Built on the sea shore, its windows were reduced in size in the 17th century, because of the ever-present threat of attacks from the sea by pirates. The house has an enclosed courtyard, and was surrounded by farmlands. In modern times it has been partly restored, and is owned by the Radonić family and their close relatives.
In the hill above Gromin Dolac, in a place known as Žuminski Dolac, an ancient cave was found, which was possibly in use in Neolithic times. It is a protected archaeological site. However, it is not as accessible as the much better known Grabak Cave (Grapčeva špilja) further along to the east.
The population of Gromin Dolac was 4 in the 2011 census, down from 10 in 1991, up from 0 in 2000.
How to get to Gromin Dolac:
From Hvar Town, Stari Grad, Jelsa or Sućuraj, you have to use the main 116 road; take the turning for Pitve and drive through the Vratnik tunnel; after the tunnel, turn left where the road branches down towards Zavala. Continue along the road past Zavala to Gromin Dolac. Note: the roads further east past Zavala are macadam, they are not asphalted.
What you can see and visit:
The village with its historic buildings is charming, walking in the area around is a delight. Gromin Dolac is a place where you can relax to your heart's delight.
Where you can eat and drink:
Zavala is the nearest centre for basic shopping, restaurants, cafes and bars.
Zavala restaurants
Zavala cafes and bars
Where you can stay:
Cast Away
House Ostojić . For a description in English, click here
Robinson Style (Holiday Home Nell)
Holiday Home Rubinić; Facebook
Villa Andrea
Photo gallery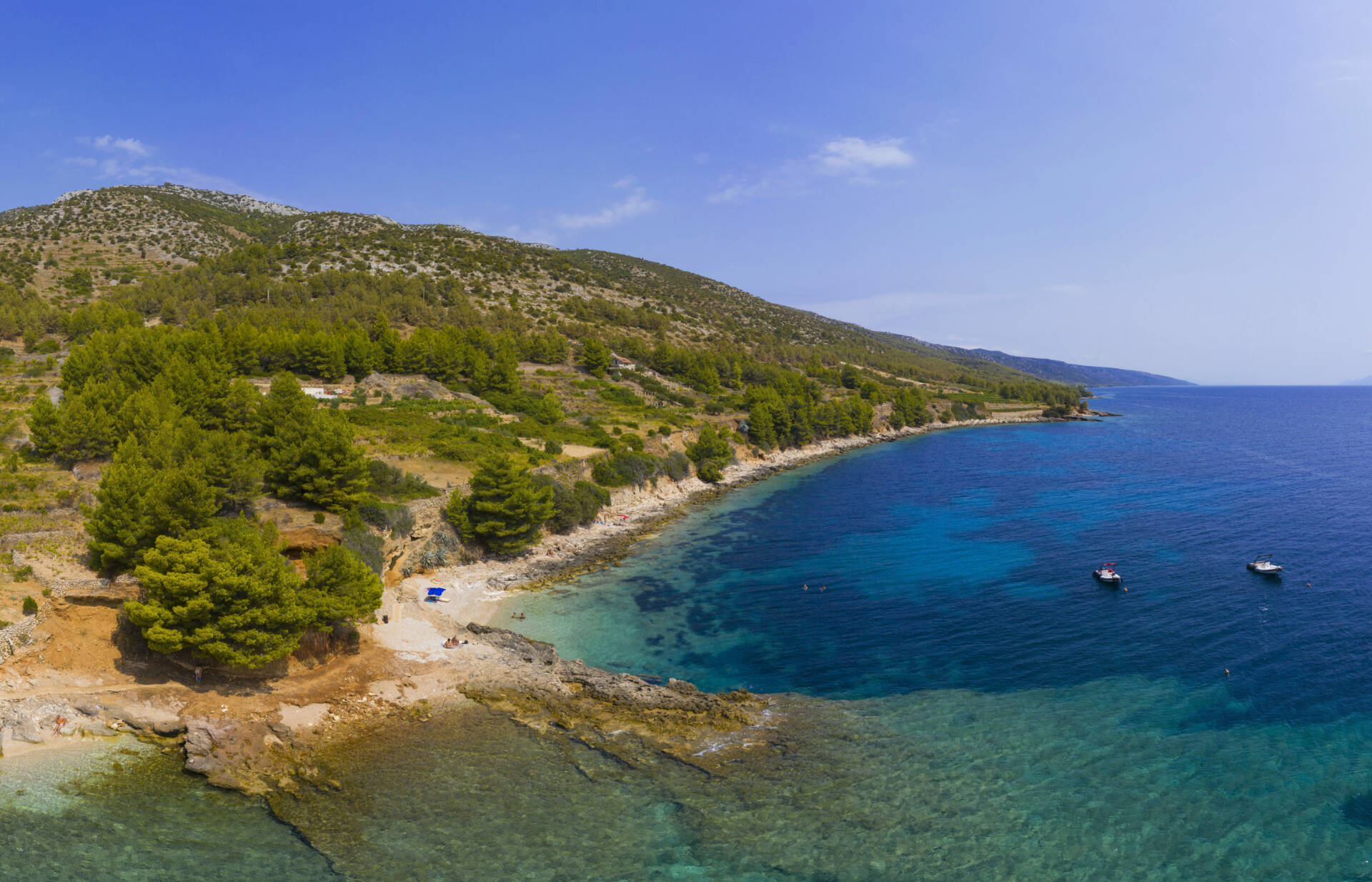 Even as you drive along the road to Gromin Dolac you will get the feeling that you are going to a place of perfect relaxation, completely apart from the real world. Gromin Dolac is the perfect opportunity for self-regeneration, renewed connexion and contemplation.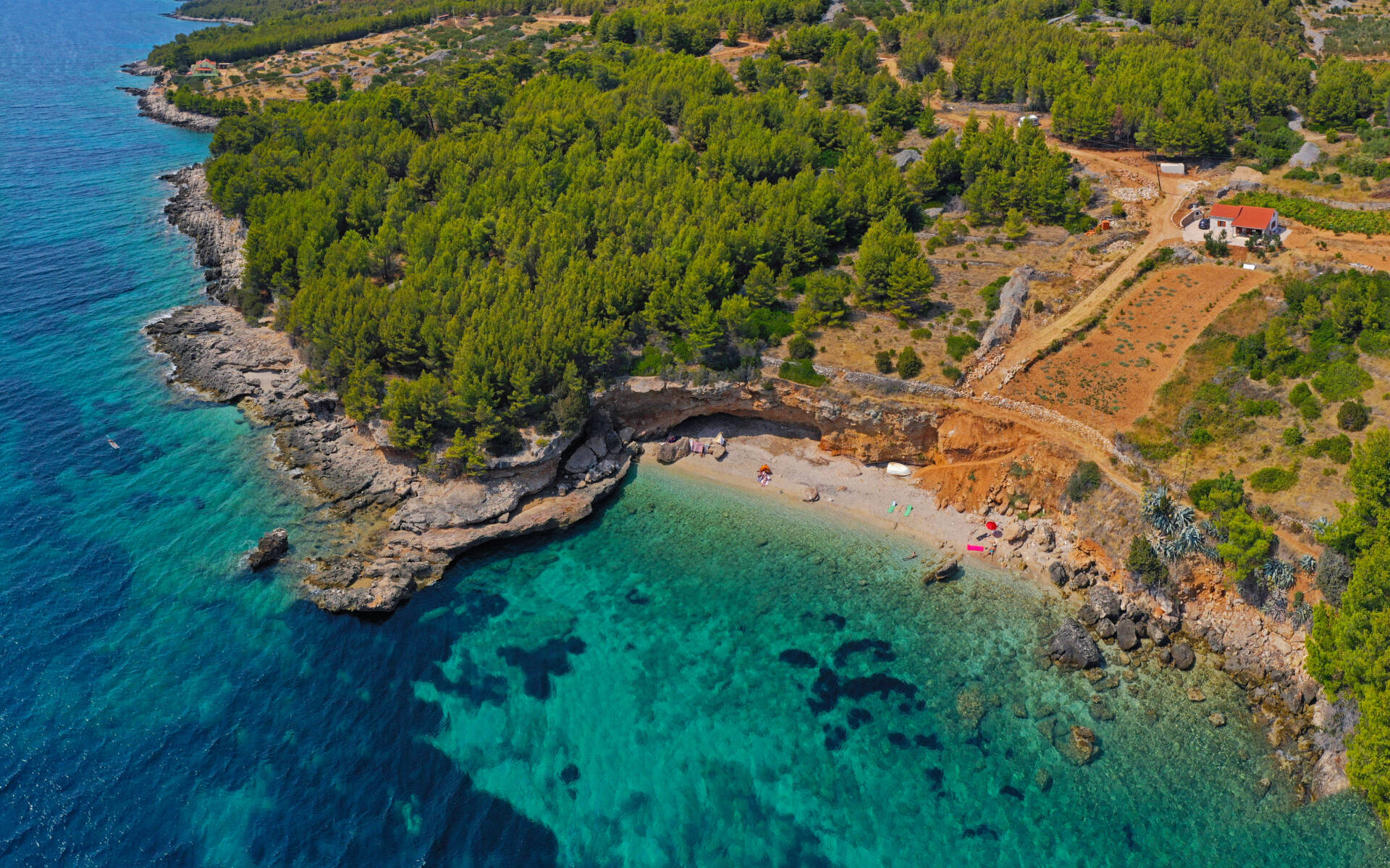 On the sunniest side of Hvar Island, the small settlement of Gromin Dolac found its little piece of heaven. Three kilometres of macadam road lead from Zavala to Gromin Dolac, which is best done by car, unless you prefer a pleasant walk in natural surroundings. There are no shops or restaurants, so you are guaranteed plenty of peace and quiet.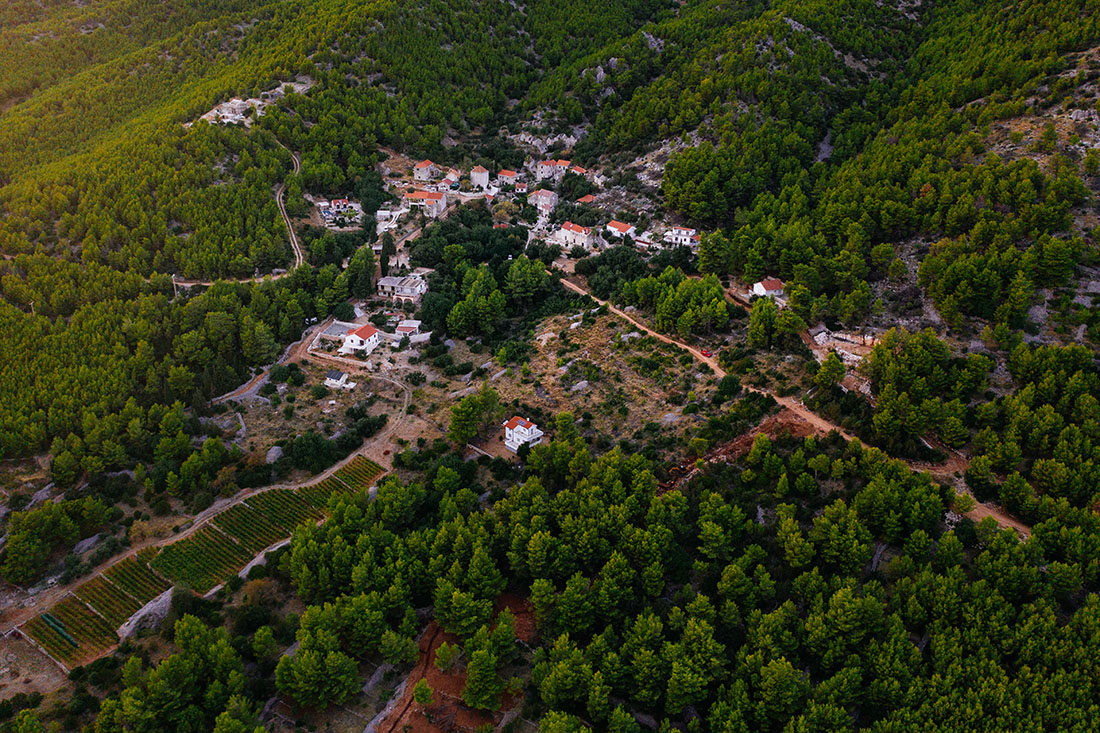 Today there are only a couple of residents in the village, whereas there were more than 150  about 70 years ago. Although in great part abandoned, the settlement has retained its typical Dalmatian architecture, in which every stone is blessed with its own soul.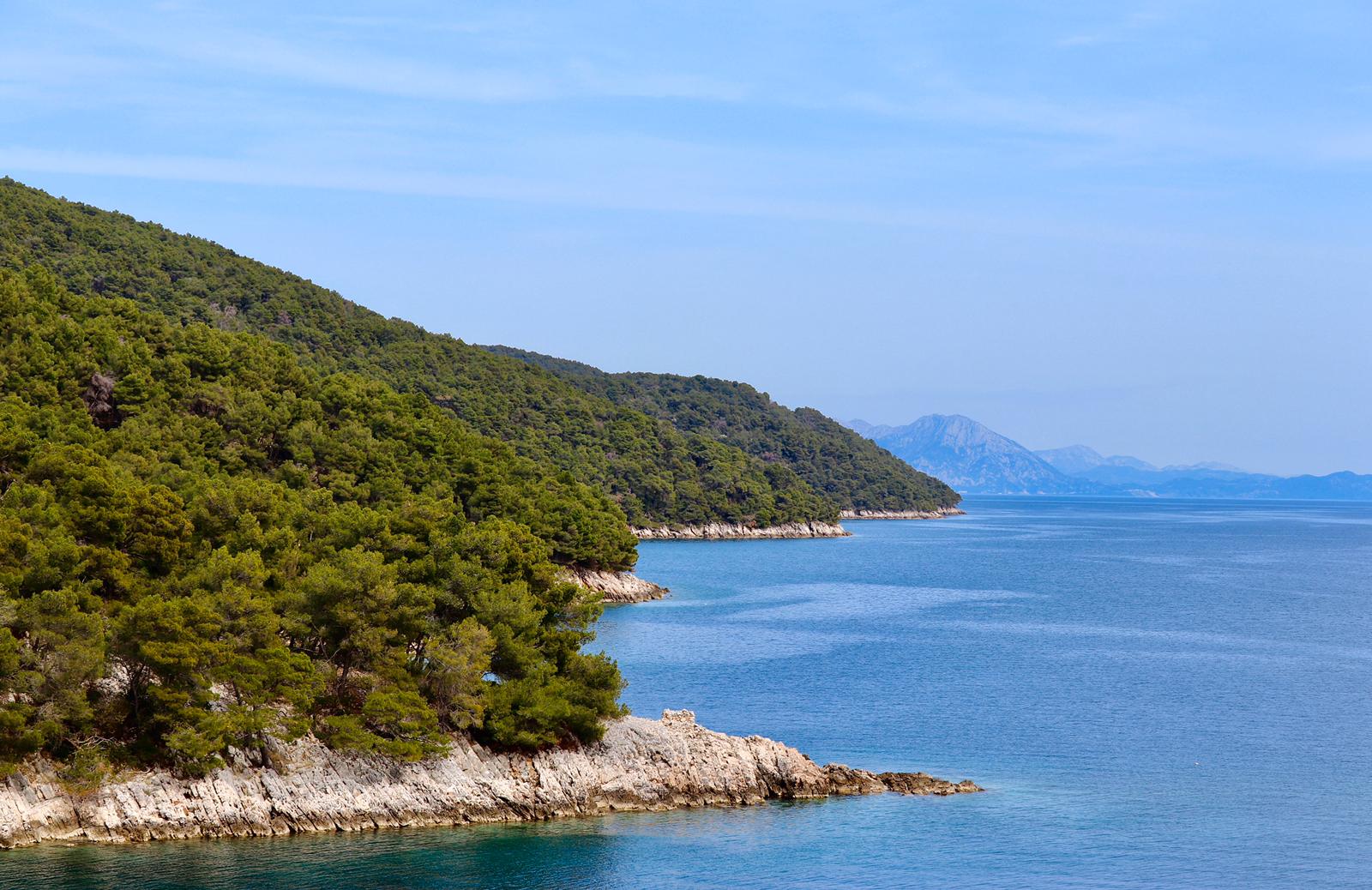 Bathed in sunshine all day long, it is a wonderful place for sunbathing and swimming, with innumerable spots in which to rest, with crystal clear sea, clean air and beaches. it has been largely untouched by tourism or modern life.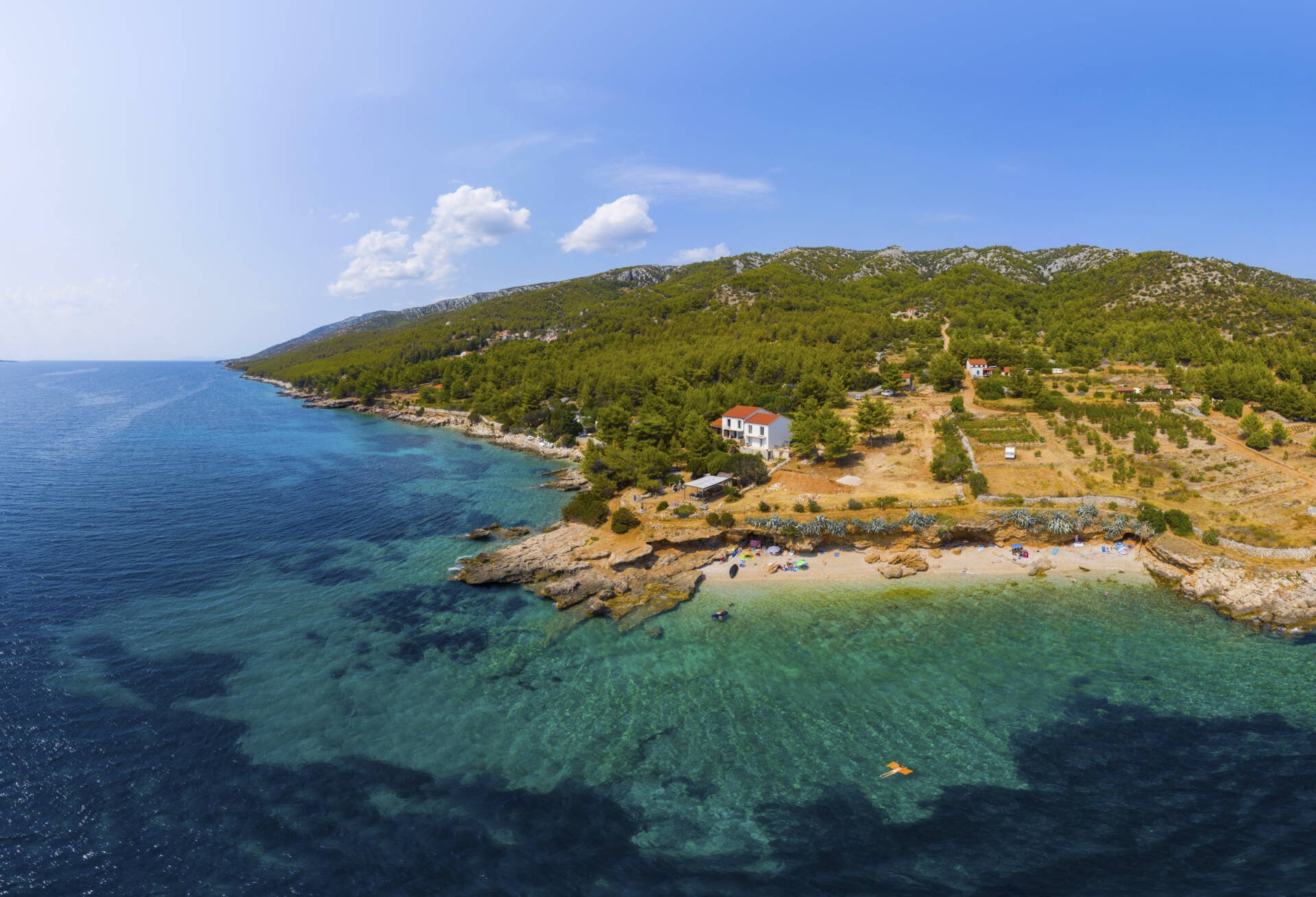 Have you ever asked yourself what the air smells like if it has never been spoilt by the pollution of everyday modern life? In this place you will enjoy the fresh scents of the sea, the heat of the sun, the lavender and the olives. The smell of the sea adds to the pleasure of feeling its gentle caress as you swim. Gromin Dolac is truly a small treasure, preserved from times past, which will imbue you with the energy for overcoming new challenges in your life.
Photo gallery