Galerija slika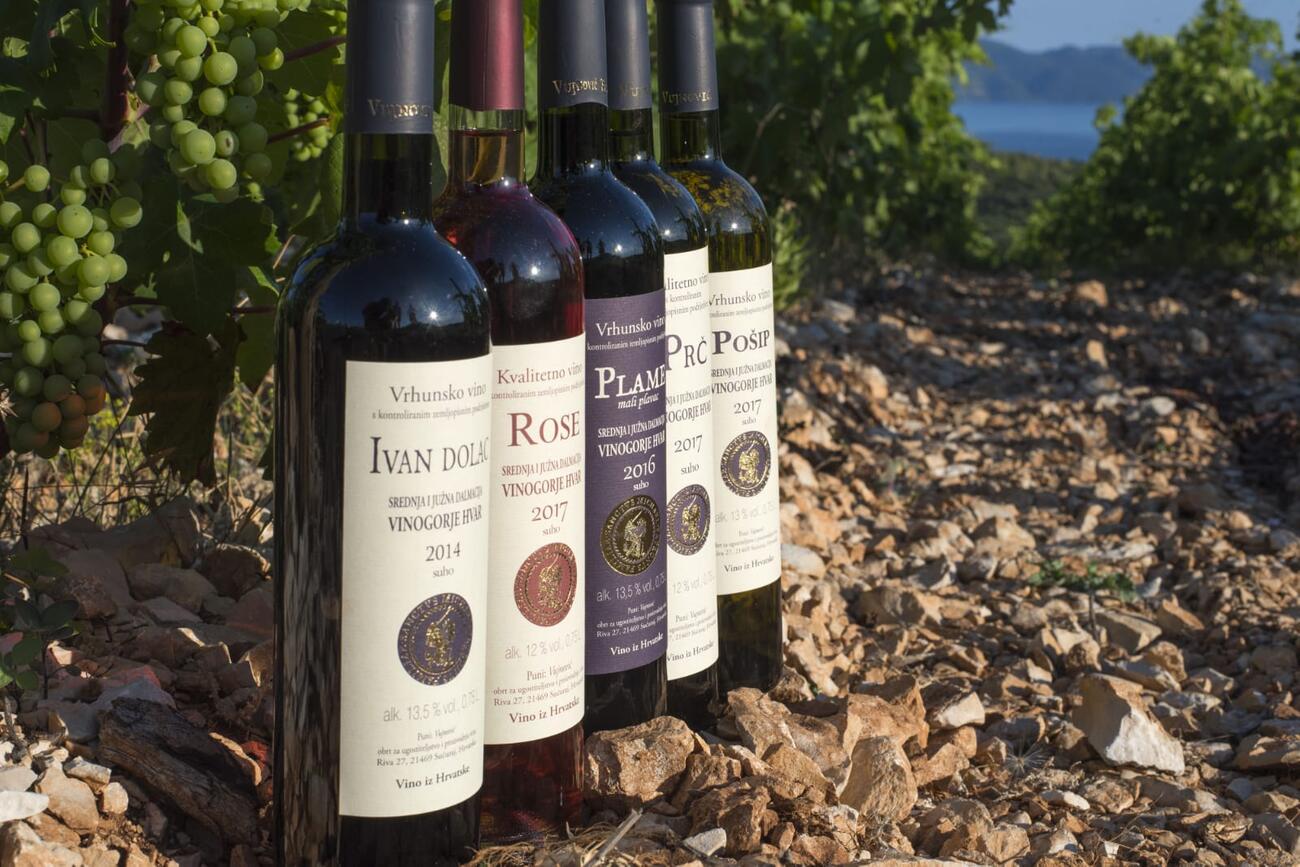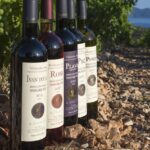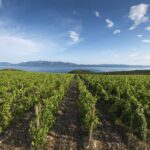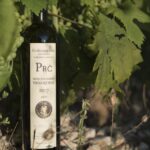 The Vujnović family is mentioned as wine producers in historical archives dating back to the 18th and 19th centuries. Our forebears lived in a house dating from the 15th century within the Vujnović family property complex beside 'Fortica', a Venetian citadel built at the entrance to the Sućuraj harbour in 1613. That 15th century house is now home to the pizzeria – eatery called 'Guido', where Dalmatian specialities are on offer alongside pizzas. Inside, there is also a wine-tasting room where we offer presentations and tastings of our wines, as well as the 'Vujnović' atelier, where paintings featuring local themes from the Mediterranean region and Sućuraj are on sale, besides attractive souvenirs. Here you will find us at your service!
The tradition of producing wine dates back to ancient times on Hvar, the island with the most hours of annual sunshine on the Adriatic. The favourable climate and the caring efforts of the grape-growers combine to bring you typical Mediterranean wines from Hvar's autochthonous grape varieties: mali plavac, plavac, prč, bogdanuša, and mekuja.
Ivan Dolac is a settlement on the south side of Hvar Island, where the grapes are grown exclusively with organic fertilizer, and protective measures are limited to traditional copper sulphate preparations (Bordeaux mixture). The orientation of the vineyards is strictly limited by the lanscape, with the fields facing south and south-west on slopes slanted at 40°. The locations rise to 350 metres above sea level, so that the vineyards benefit from the so-called 'triple sunshine' positive effect (directly from the sun, and reflected from the sea and hillsides).
Besides the fields at Ivan Dolac, our vineyards are also located in Dračev dolac, Kruševica, and in the vicinity of Sućuraj. These locations guarantee that the grapes are of high quality, coupled with the fact that there are no industries here, and artificial fertilizers and synthetic protection products are not used. These are ecologically clean zones. The grapes are harvested by hand, and the wine produced in the classical way.

In 2012 our capacity was enlarged with the addition of a new vineyard situated about 10 km from Sućuraj in the direction of Bogomolje. It is situated by the road on gentle south-west facing slopes at a height of about 180 metres above sea level. The vineyard extends over 4 hectares, and is planted with 24000 vines of the autochthonous Dalmatian varieties, prč, pošip and mali plavac.
OUR WINES:
Ivan Dolac, high quality red wine (Vrhunsko vino Ivan Dolac)
Our Ivan Dolac wine is a fine quality dry red wine from the best locations on Hvar's slopes by the village of Ivan Dolac. It is made from the autochthonous Dalmatian cultivar mali plavac, with average yields of 0.5 kg per vine. The wine is dark ruby-red, with a rich barrique taste and aroma. Before bottling the wine rests for 12 months in oak barrels which hold 225 litres. Experts are of the opinion that this wine is at the very top of the Hvar wines, which is confirmed by the many prizes it has won.
Plame, high quality red wine (Vrhunsko vino Plame)
Our Plame is another fine dry high quality red wine from our Hvar vineyards. It is made from the autochthonous Dalmatian cultivar 'mali plavac' grown in Dračev dolac and Kruševica. It is deep red, with the finely expressed aroma typical of mali plavac grapes, and a soft, sweet taste. The wine is kept in the cellar barrels for a minimum of 18 months before bottling. It too has earned many prizes for its fine quality.
Pošip, high quality white wine (Vrhunsko vino Pošip)
Our Pošip is a high quality dry white wine from Hvar, made from the autochthonous cultivar called pošip. Yellow, slightly greenish in colour, it has a particular taste of fresh fruit and a specific aroma. The wine rests for at least eight months in the barrels before bottling. It contains between 11.5 and 12.5 % alcohol and its acidity is between 5.5 and 6.5 g/l.
In 1967 Pošip became the first Croatian white wine to be given the status of 'Protected Designation of Origin' (PDO). The pošip vineyards are densely planted on sloping, terraced ground, so that most of the work in it is still done by hand in the traditional way.
Prč, quality white wine (Kvalitetno vino Prč)
Our Prč is a quality dry white Hvar wine, with a highly individual flavour. It is made from the autochthonous Hvar muscat cultivar from the region of Sućuraj. Its colour is golden-yellow, it has a firm taste and the specific aroma of muscat grapes. It stays in the barrel for at least 12 months before bottling.
Rosé / opol, quality rosé wine (Kvalitetno vino Rosé)
Our Rosé / opol is a dry pink Hvar wine, which we make from plavac mali grapes. Light pink in colour, it has the characteristic aromas of its grape variety and a fresh, harmonious taste interwoven with fine fruity scents. It contains 11.5 to 12.5 % alcohol and its acidity is between 5.5 and 6.5 g/l.
Natural rakias (local brandies)
Martinovača is an autochthonous Hvar drink which originated centuries ago as a folk medicine. This special herbal drink, based on the best quality grapes, such as mali plavac, is made according to a traditional recipe using ripe myrtle fruits (Latin: myrtus communis).
In this part of the Mediterranean this special myrtle rakia is known as a 'home medicament', which helps the digestion and lifts the spirits. Some believe, based on anecdotal evidence, that it "raises the desire for love".
Travarica is a traditional popular drink made with the addition of herbs gathered from the eastern part of Hvar Island, from ecologically uncontaminated places around Sućuraj. The base is made from mali plavac and prč grapes.
Lozovača (komovica) is a special natural rakia made from the autochthonous high-quality grape varieties of mali plavac, prč and bogdanuša from the best, ecologically protected, grape-growing areas on Hvar Island. It is carefully created in limited quantities.
OUR PRODUCT RANGE (see the website: https://www.podrum-vujnovic.hr/)
Ivan Dolac
Plame
Pošip
Prč
Rosé
Natural rakias
Contact information:
Podrum Vujnović
Adress: Riva 27, 21469 Sućuraj
Mobile phone no.: +385 (0)91 581 0912
E-mail: podrum_vujnovic@net.hr
Website: https://www.podrum-vujnovic.hr/
Charming places around Jelsa