Galerija slika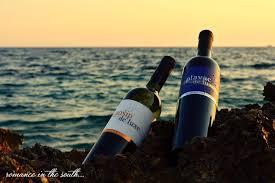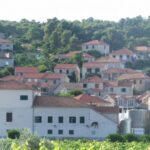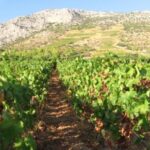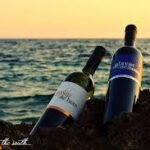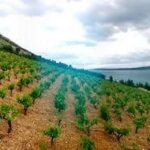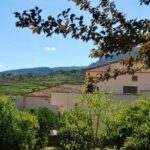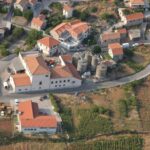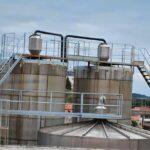 ---
Our cooperative is situated in the heart of Hvar Island, in the picturesque village of Svirče. In 2002 we were entered into the system of rating compatibility with the requirements for organic production, and so began our journey to create the first Croatian premium quality organic wines.
The Svirče Agricultural Cooperative (Poljoprivredna zadruga –PZ) began buying grapes for the drinks production company Badel 1862 in 1997, and in 1999 we began to produce and bottle our own wine.
Our planned purchasing of grapes and production of wine have risen by 10% annually. From the start, the cooperative has defined its mission as the production of high quality wines of a specific quality. Our company is highly prized for its top-quality 'Ivan Dolac' wine, which is considered one of Croatia's best wines, as well as being the first Croatian organic wine, made from late harvested grapes.
TOP QUALITY PRODUCTS:
The 'Ivan Dolac'Selection (medium-sweet wine) – a refined, strong, irresistible wine. Its particular character is due to the choice of semi-dry plavac mali berries from locations at Ivan Dolac, matured in barrique barrels.
'Ivan Dolac'Barrique– the barrique method of producing wine involves keeping the wine in wooden barrels, which gives it a rounded, harmonious flavour. Our Ivan Dolac Barrique has been certified as organic since 2004.
In 2005, at one of the biggest world wine grading competitions, the Paris Vinalies Internationales, our Ivan Dolac Barrique 2002. won a silver medal, and in 2006 the Ivan Dolac Barrique 2003 won a gold medal. It also won gold in the Czech Znovin competition in 2005.
'Ivan Dolac' Wine – This is a high quality dry red wine of controlled origin, made from plavac mali grapes. It is a deep ruby colour, light to drink, a tart taste, a rich bouquet and the aromas of its grape variety.
It is served at temperatures from 18°C with seafood specialities, fine grilled fish, crustaceans, and roast meats and game.
'Ivan Dolac' Wine is certified organic, and won a gold medal at the 2005 Czech Znovin competition.
Mediteraneo plavac– this high quality wine is made form the autochthonous plavac mali grapes from the terraced vineyards in Hvar Island's interior. It is a dark red ruby colour and has a fruity scent, with a slightly tart tannin taste and a strong and rich body.
It is served at temperatures from 18 °C paired with red meats, fine fish and cheeses.
QUALITY WINES:
'Plavac Hvar' – this wine is made from the autochthonous plavac mali grape variety from limited locations of Hvar's vineyards. It is ruby red, with pronounced varietal aromas and a robust, harmonious taste.
It is served at temperatures from 18 ˚C with red meats, game, fine fish, seafood and good cheeses.
'Pošip de luxe'– this quality white wine is made from Hvar's pošip grape variety. It is a golden yellow nectar created from selected grapes on the magnificent south-side vineyards.
With its characteristic pronounced aroma and its full, rich flavour, it is guaranteed to satisfy the most discerning wine-lover and enhance your happiest moments.
'Plavac reserva' – this is a quality dry red wine made from plavac mali grapes. Combining the natural characteristics of Hvar Island with the plavac mali grapes enriched by the barrique flavour imparted by several years of being kept, it has attained high quality enological characteristics.
'Plavac' – this dry, red quality wine is made from plavac mali grapes, grown from very specific areas among the Hvar vineyards on the northern slopes of the island.
It is neither too strong nor too heavy, yet it has the rich specific aroma of the plavac grape, almost embodying a reflection of Hvar's sandy, stony soil, its sea and its sunshine.
'Pošip' – This is a quality wine, made from the grape variety of the same name. It is golden yellow in colour, with a high alcohol content and a full, distinctive flavour with a pronounced individual aroma.
It goes with with stronger tasting foods, such as piquant cheeses, fried fish and the like.
It is served at about 14 °C.
'Bogdanuša' – This quality white wine, which carries the controlled 'country of origin' sign, is made from the grape variety of the same name, cultivated in limited areas of the Starigrad – Jelsa fields on Hvar Island. The name means 'God-given', and it is said that it earned the name because it was drunk on religious feast days, due to its special quality.
'Opol'– This wine reflects the soul of the person who gives it to you, a reflection of the sun, the plavac grape and the soil. The light-coloured sandy soils above the village of Svirče yield a pale-coloured, highly drinkable and light wine. Opol describes the terroir (the French term for the various natural influences which make a wine belong to a specific environment).
'Svirče' – This is a dry, white quality wine which comes from the northern slopes of Hvar Island. It is made from a combination of grape varieties: bogdanuša, trebljan, parč, toscano, among others. It has special aromas, scent and taste, and represents the enjoyment of Hvar in the best sense of the word.
'For' dessert wine– 'For' is the local name for Hvar, reputedly the sunniest island on the Adriatic, and this wine is named after it.
TABLE WINES:
Dry white table wine – made from a mixture of white grape varieties from Hvar.
Dry red table wine – made from a mixture of black grape varieties from Hvar: our pleasant, drinkable red table wine is a mixture of plavac mali and drnekuša grapes.
OUR WINE LIST:
Ivan Dolac selection
Ivan Dolac barrique
Vrhunsko vino Ivan Dolac
Mediteraneo plavac
Plavac Hvar
Pošip de luxe
Plavac reserve
Plavac
Pošip
Bogdanuša
Opol
Svirče
Desertno vino For
Bijelo stolno suho vino
Crno stolno suho vino
Contact information:
PZ Svirče
Address: Svirče, 21462 Vrbanj
Telephone no.: +385 (0)91 176 8380
E-mail: pzsvirce@hi.t-com.hr
Web: www.pz-svirce.hr
---
---
Charming places around Jelsa