Galerija slika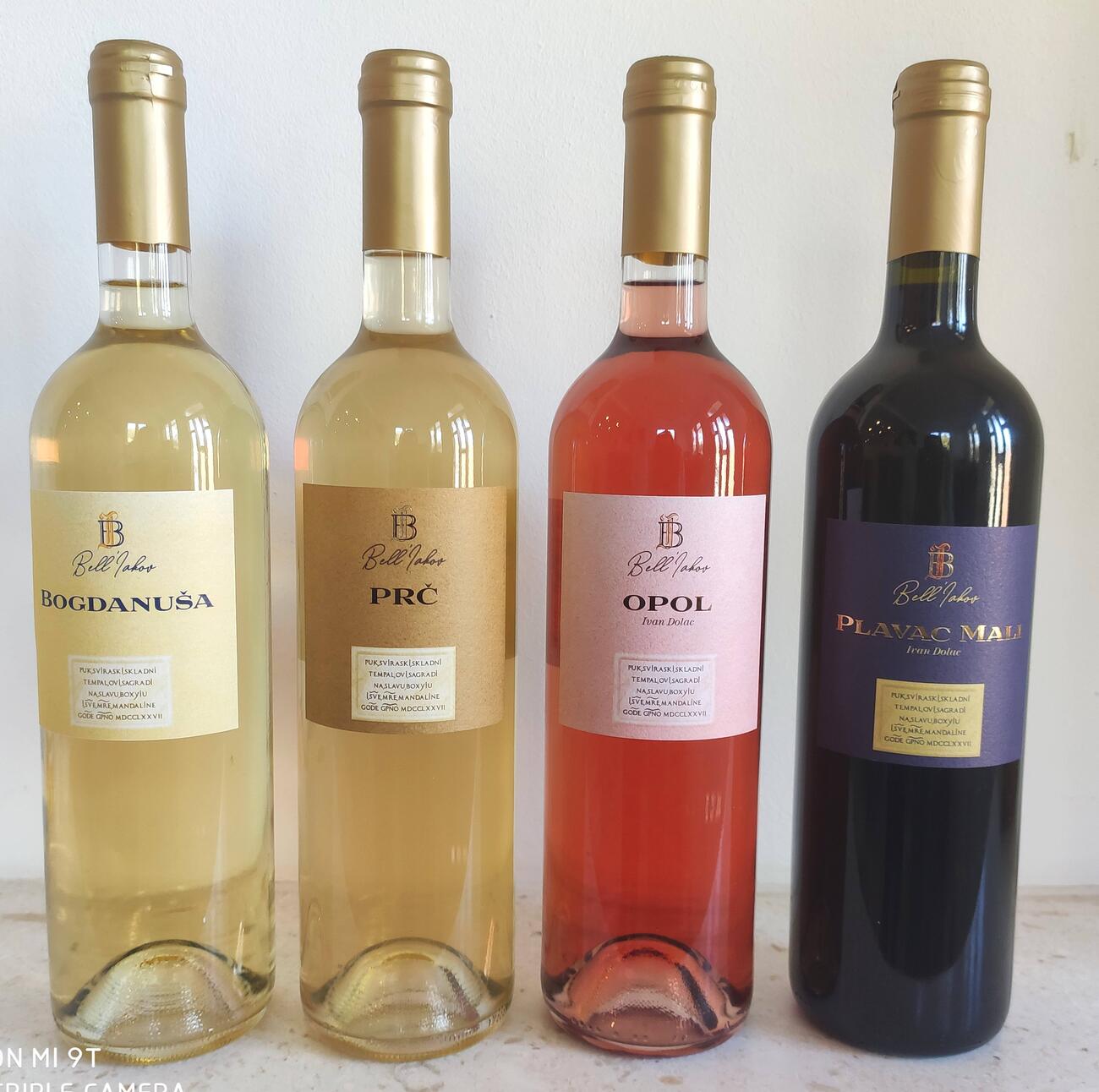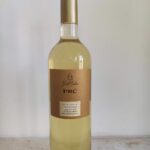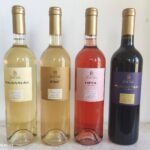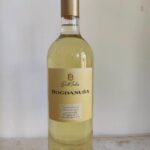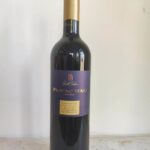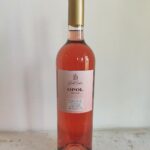 ---
Unlike the majority of Hvar wine producers who are following long-standing family traditions, the Bell'Iakov winery only started up relatively recently, marketing its first wines in 2019. Most of our vineyards are situated on the southern slopes of Hvar around the village of Ivan Dolac, with a smaller number in the UNESCO-listed Starigrad Plain. Our winery offers five single-grape wines from the grape varieties: bogdanuša, prč, maraština, plavac mali.
In our wine production, style and range of products, we aim to be different and innovative.
FOUR SELECTED WINES:
'Plavac mali–Ivan Dolac'
The plavac mali grapes cultivated in Ivan Dolac, like the dingač on Pelješac, have some of the best locations in Croatia for producing red wine. The mali plavac wines from this region were usually aged for a long time, so that their dominant aromas were of maturing, dried figs and carob, and they were hard to drink, despite being of high quality.
In making our plavac wine, we applied certain modifications in the technology, in order for the wine to preserve its varietal identity and fruitiness. This plavac mali from our Bell'Iakov Winery caused surprise at the Croatian wine grading competition in 2019, garnering high praise: "A pleasant surprise in the competition were the 'young' plavac wines which displayed exceptional fruitiness and drinkability, and the young wine producer Marijo Carić stood out with his highly rated young plavac 'Bell'Iakov Ivan Dolac' 2018. It caused the judges and wine producers to consider bringing in a special category for young plavac wines next year."
'Opol–Ivan Dolac'
This is another unconventional wine which contravenes mainstream practice. Many experts criticized our winery for using plavac mali grapes in this way, saying it is a pity to use these grapes from the prime location in Ivan Dolac to make a rosé wine, when it should be used to make a potent, aged red wine.
As our rosé was widely praised as being excellent in its first year, we have continued to produce it. It has exceptional fruitiness and body, yet is still so harmonious that its strength is not overpowering.
We recommend that it should be drunk with a meal, rather than as an aperitif.
In 2020 our 'Opol Ivan Dolac' was rated with an excellent 87 points under the 'Vinska zvijezde' ('Wine Stars') scheme.
'Prč'
This white wine has relatively low acidity, and a very intense specific aroma. The prč grape is a high quality autochthonous Hvar variety. Only one other winery makes single-variety prč wine. It has been highly praised in 'Vinopije', the most widely read wine blog in our region..
'Bogdanuša'
This white wine has mildly elevated acidity, a low alcohol content (11.2%) and varietal aromas. All these characteristics make it an ideal wine for summer drinking.
Contact information:
Vinarija Bell'Iakov
Address: Svirče, 21462 Vrbanj
Telephone: +385(0)95 521 1215
E-mail: caric.marijo@gmail.com
Facebook: https://web.facebook.com/VinaBelliakov
Charming places around Jelsa