Galerija slika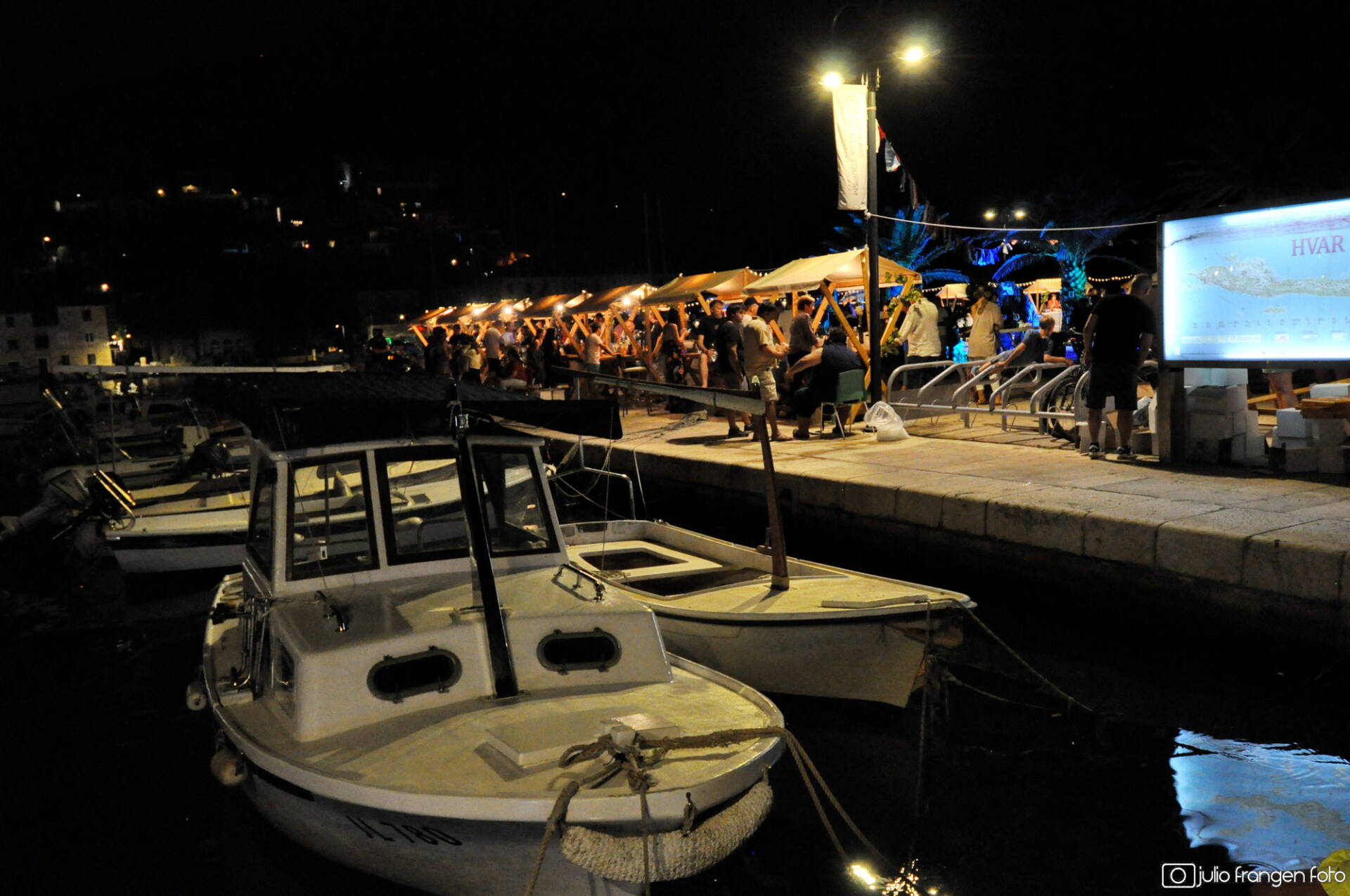 3rd 'Fish Celebration' Evening, Jelsa
The traditional 'Fish Celebrations' are held on the Jelsa waterfront's Veli Most on several evenings during the high summer season, organized by the 'Tramuntana' Association.
The events are an occasion when local fishermen showcase their traditional fishing and cooking skills, together with an entertainment programme for our guests. There is a well-known local saying which is brought to life on these occasions: "Fish swim three times: in the sea, in olive oil and in wine".
In true Dalmatian style, the entertainment is completed by a musical programme and dancing
The third Fish Celebration Evening of 2022 will be held on August 8th, starting at 19:00.
Event details
18.08.2022. – 18.08.2022.