Galerija slika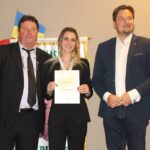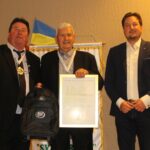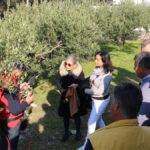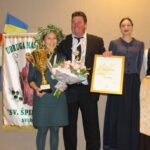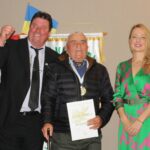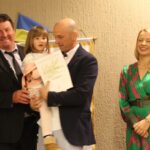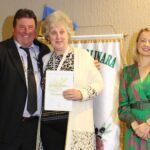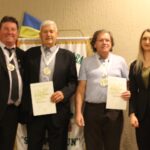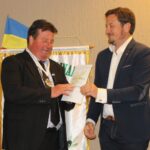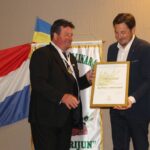 Hvar's 'Days of Olive Oil' Festival
The olive is the symbol of peace, abundance, eternity, learning and health. Ever since the time of the Ancient Greeks it has been the emblem of victory. Olive oil production is a Hvar tradition which dates back to centuries before Christ and has continued to the present day. On March 26th 2022, Hvar's Association of Olive Oil Producers, 'Udruga Sv. Špirijun (St. Spiridon)' staged its seventh event titled 'Days of Hvar's Olive Oil 2022.' The event includes not only prize-giving for the olive oils judged best for the year, but also several educational workshops: 'A practical demonstration of pruning olive trees', 'How to present and market olive oil', 'The sensory properties of virgin olive oils – the key to success' and 'Organic fertilizer for olives'.
The overall champion of this seventh event was Olivera Beyer, first prize for organic extra virgin olive oil was awarded to Đorđan Gurdulić, President of the Association, and the prize for the best olive oil mill went to Uljara Božić, run by Antun Balić and his family. This year, for the first time, a special commendation was awarded to Ester and Jurica Peronja from Jelsa for processing the largest amount of olives in 2021.
The purpose of this and similar events is to link olive oil producers and the mill owners, giving them an opportunity to discuss their experiences, while at the same time they all have the opportunity to learn from eminent experts in the field. Stanislav Štambuk, MSc, put forward the suggestion to the Association and its members that they should make every effort to follow the example of Brač and other islands in obtaining the special protected label of 'original Hvar olive oil'. In his opening remarks, Jelsa's Mayor Nikša Peronja urged all the Association's members to turn to organic production to gain a prestigious niche in the marketplace.
You can watch part of the event proceedings (in Croatian) on video via this link.
(Photos: Vivian Grisogono)
All the winners::
| | | | | | | | |
| --- | --- | --- | --- | --- | --- | --- | --- |
| | NAME | SMK (%) | PB (meq O2/kg) | Total points | Category | Average assessment | medal |
| 14 | OLIVERA BEYER | 0,17 | 7,15 | 100,00 | extra virgin | 9,00 | champion |
| 26 | JANEZ ŠTUMBERGER | 0,18 | 4,96 | 99,50 | extra virgin | 8,95 | gold |
| 53 | ULJARA BOŽIĆ SVIRČE | 0,19 | 7,72 | 99,50 | extra virgin | 8,95 | gold |
| 47 | KUZMA MATIJEVIĆ | 0,20 | 5,41 | 99,38 | extra virgin | 8,94 | gold |
| 48 | MATE MATIJEVIĆ | 0,17 | 3,87 | 99,38 | extra virgin | 8,94 | gold |
| 4 | HELENA NIGOJEVIĆ PIACUN | 0,20 | 7,14 | 98,75 | extra virgin | 8,88 | gold |
| 37 | OPG PINA – LOVRE PLENKOVIĆ | 0,19 | 7,55 | 98,75 | extra virgin | 8,88 | gold |
| 49 | DINKO RUBINIĆ | 0,17 | 5,77 | 98,50 | extra virgin | 8,85 | gold |
| 57 | IVO RADOJKOVIĆ | 0,18 | 10,32 | 98,50 | extra virgin | 8,85 | gold |
| 21 | TOMISLAV MIHOJEVIĆ | 0,17 | 4,92 | 98,13 | extra virgin | 8,81 | gold |
| 38 | IVO GRGIČEVIĆ KEKO | 0,19 | 8,20 | 98,13 | extra virgin | 8,81 | gold |
| 25 | VIDA ŠTUMBERGER | 0,15 | 4,02 | 98,00 | extra virgin | 8,80 | gold |
| 2 | SANJA I SLOBODAN VRČIĆ | 0,17 | 6,32 | 97,50 | extra virgin | 8,75 | gold |
| 18 | OPG MURVICA – ĐORĐAN GURDULIĆ | 0,16 | 6,16 | 97,50 | extra virgin | 8,75 | gold |
| 23 | ANDRO GRGIČEVIĆ | 0,20 | 4,54 | 97,50 | extra virgin | 8,75 | gold |
| 24 | ADNAN SRNA | 0,20 | 8,16 | 97,50 | extra virgin | 8,75 | gold |
| 33 | OPG VIDE IVANKOVIĆ | 0,18 | 5,82 | 97,50 | extra virgin | 8,75 | gold |
| 54 | ANTE TUDOR – MOLI ONTE | 0,18 | 5,39 | 97,50 | extra virgin | 8,75 | gold |
| 9 | RENATO ŠĆULAC/RENATO BERITIĆ | 0,19 | 3,74 | 96,25 | extra virgin | 8,63 | gold |
| 15 | ANDREJ GABELIĆ | 0,15 | 5,26 | 96,25 | extra virgin | 8,63 | gold |
| 55 | KUZMA TUDOR | 0,21 | 6,15 | 96,00 | extra virgin | 8,60 | gold |
| 16 | ANDREJ GABELIĆ | 0,15 | 7,38 | 95,63 | extra virgin | 8,56 | gold |
| 12 | OPG EVA MARIJA ČURIN | 0,17 | 5,24 | 95,42 | extra virgin | 8,54 | gold |
| 6 | STIJEPKO KORDIĆ (MILI) | 0,14 | 5,39 | 95,00 | extra virgin | 8,50 | gold |
| 22 | IVO FREDOTOVIĆ | 0,16 | 6,01 | 95,00 | extra virgin | 8,50 | gold |
| 32 | DINKO TUDOR | 0,18 | 4,61 | 95,00 | extra virgin | 8,50 | gold |
| 39 | TOMA LUČIĆ | 0,18 | 4,73 | 95,00 | extra virgin | 8,50 | gold |
| 1 | VLADO NOVAK | 0,20 | 3,41 | 94,58 | extra virgin | 8,46 | gold |
| 31 | MARIN TUDOR | 0,17 | 5,26 | 94,50 | extra virgin | 8,45 | gold |
| 44 | HENK BUIJS | 0,28 | 7,54 | 93,00 | extra virgin | 8,50 | gold |
| 8 | FRANČESKO DUBOKOVIĆ | 0,18 | 3,27 | 92,92 | extra virgin | 8,29 | gold |
| 10 | RENATO ŠĆULAC/RENATO BERITIĆ | 0,20 | 4,54 | 92,50 | extra virgin | 8,25 | gold |
| 5 | MIRO RUDAN | 0,18 | 6,19 | 92,08 | extra virgin | 8,21 | gold |
| 19 | ANITA BLAŠKOVIĆ | 0,16 | 4,81 | 91,88 | extra virgin | 8,19 | gold |
| 13 | OPG TONKO I NEDA IVIČEVIĆ BAKULIĆ | 0,18 | 4,38 | 91,25 | extra virgin | 8,13 | gold |
| 40 | NORBERT BOSSAERT | 0,20 | 6,89 | 90,63 | extra virgin | 8,06 | gold |
| 35 | MIRKO BUTOROVIĆ | 0,23 | 2,68 | 90,00 | extra virgin | 8,00 | gold |
| 27 | PAULO PERONJA | 0,18 | 9,11 | 89,50 | extra virgin | 7,95 | silver |
| 30 | OPG MAGDALENA PLENKOVIĆ | 0,18 | 8,56 | 89,50 | extra virgin | 7,95 | silver |
| 34 | ANTUN BOJANIĆ | 0,18 | 6,92 | 88,50 | extra virgin | 7,85 | silver |
| 17 | VJEKOSLAV BOGDAN | 0,17 | 4,73 | 86,25 | extra virgin | 7,63 | silver |
| 36 | MIHOVIL I MARIJO KOTORAŠ | 0,17 | 7,03 | 86,00 | extra virgin | 7,60 | silver |
| 20 | IVANA GURDULIĆ | 0,19 | 7,90 | 85,00 | extra virgin | 7,50 | silver |
| 28 | MICHELA SPADAVECCHIA | 0,14 | 9,66 | 84,50 | extra virgin | 7,45 | bronze |
| 51 | OPG KATIJA STANČIĆ | 0,18 | 9,60 | 84,00 | extra virgin | 7,40 | bronze |
| 29 | STJEPKO VISKOVIĆ | 0,16 | 7,61 | 83,00 | extra virgin | 7,30 | bronze |
| 50 | TOMISLAV DRAGIČEVIĆ | 0,17 | 6,37 | 80,50 | extra virgin | 7,05 | bronze |
| 41 | ESTERA PERONJA | 0,17 | 6,19 | 76,88 | virgin | 6,69 | certificate |
| 3 | SANJA I SLOBODAN VRČIĆ | 0,17 | 6,55 | 76,25 | virgin | 6,63 | certificate |
| 7 | ANDREA BRIŠKI | 0,16 | 5,22 | 75,00 | virgin | 6,50 | certificate |
| 52 | VISKO HALADIĆ | 0,13 | 6,15 | 75,00 | virgin | 6,50 | certificate |
| 43 | BRANKO BUNČUGA | 0,28 | 7,00 | 71,75 | virgin | 6,38 | certificate |