Galerija slika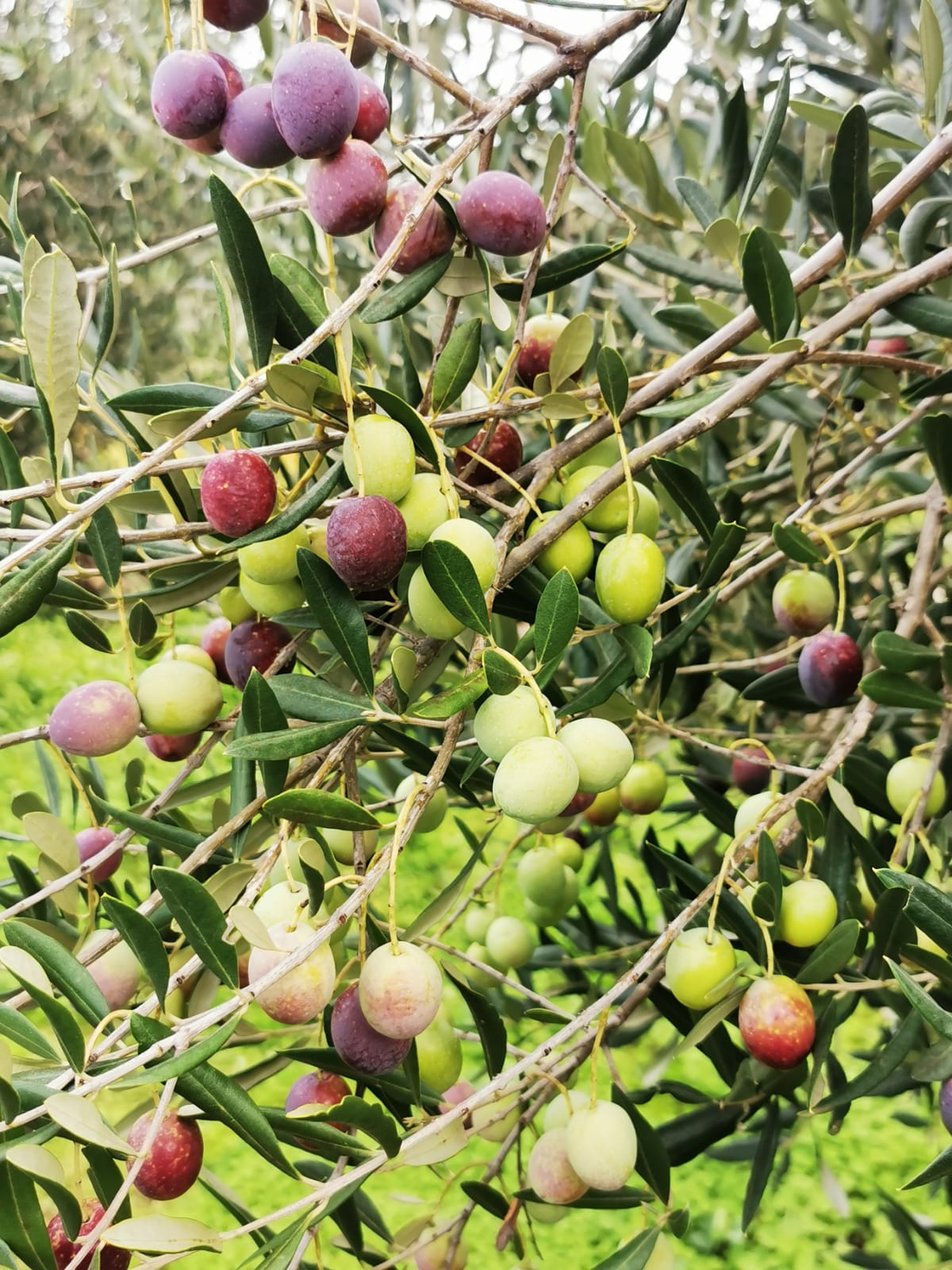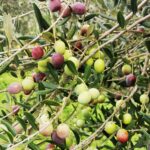 Olives are naturally suited to the Mediterranean climate, and have been cultivated on Hvar since time immemorial, where the Oblica variety is the most common.
The olive branch is a symbol of peace, and its long-living tree is inextricably linked to the Mediterranean. We associate the start of its cultivation on Hvar with the Illyrian times, long ago. This deep-rooted tradition has produced true professional olive growers in this modern age. Olive oil produced on the island has won numerous prizes for quality in competitions all over the world.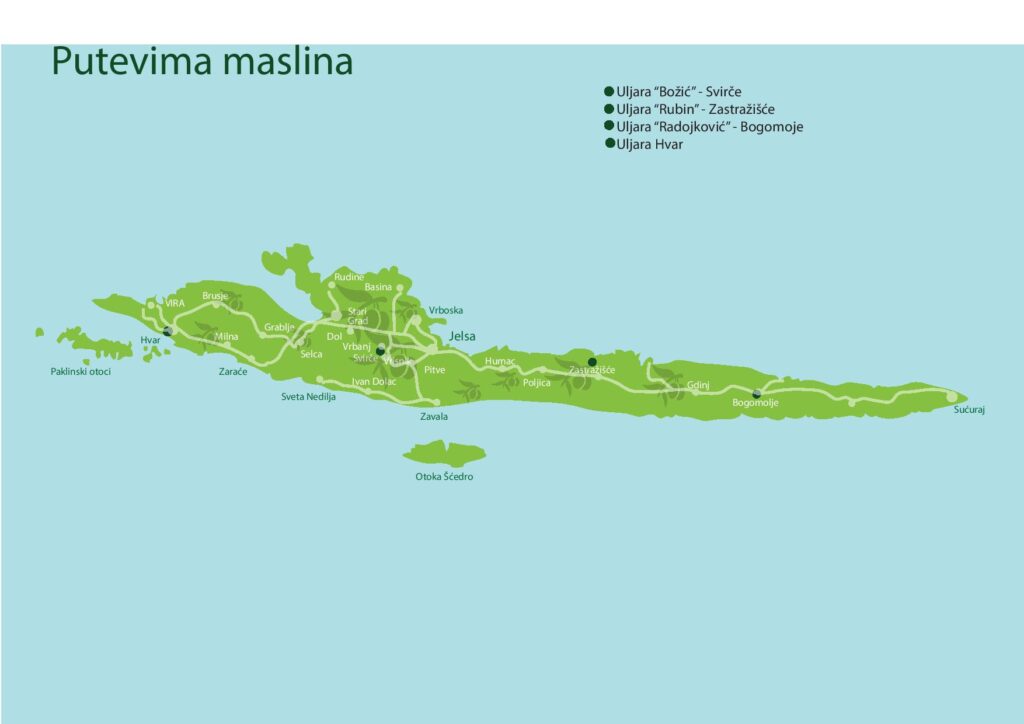 Hvar's Association of Olive-Growers is called 'Sveti Špirijun' ('St. Spiridon') in honour of the patron saint of olive-growers. It numbers over 150 members of the 300-odd small- or larger-scale growers on Hvar. Without olive oil, Mediterranean cooking would not be possible.
The island is crossed by innumerable roads and paths passing through olive groves. Side roads and macadam roads inevitably lead between them. Much of the island's olive oil production takes place at the eastern end of the island, especially round the village of Zastražišće.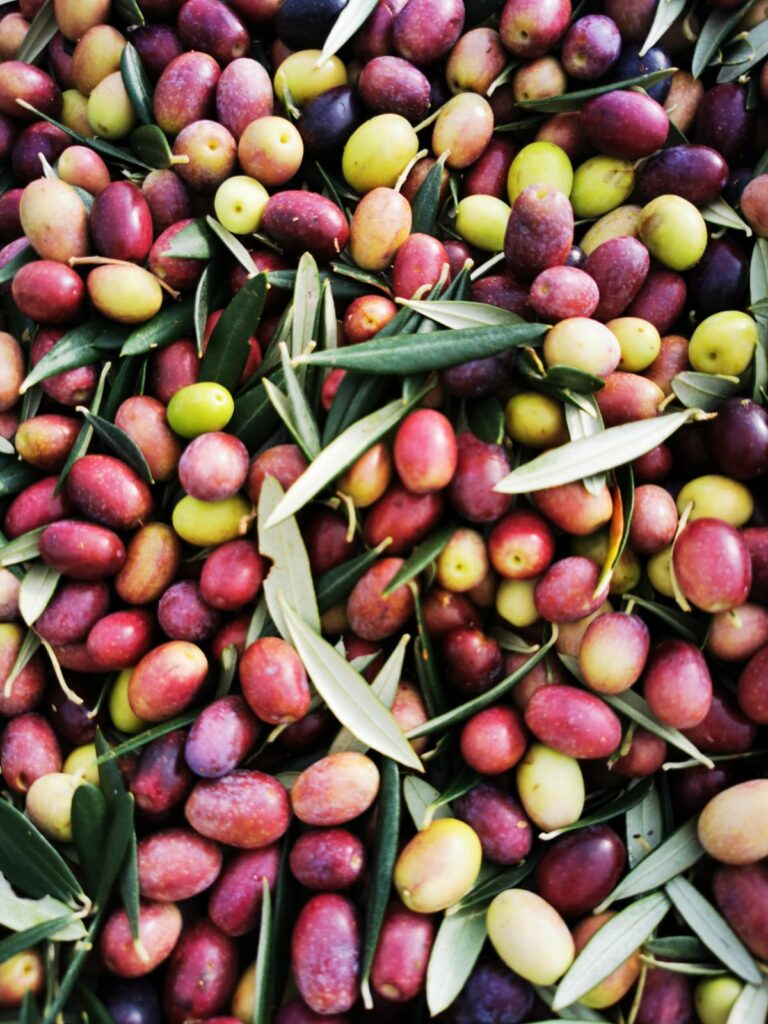 Autumn is the time when Hvar's olive-growers prepare intensively for the olive harvest and pressing. That is when the olives are ripening, losing their characteristic green colour, as their oil content increases. Gathering the olives is mainly done by hand, although machines are increasingly coming into use. The harvest begins in October, and continues through to December, sometimes even to January.
Some growers choose to pick the fruits as early as possible once they detect a desirable level of oil in them, others wait: one tradition has it that harvesting should not start before All Saints' Day on November 1st. The olives which are picked green for eating are harvested the earliest, black eating olives later. All the olives are picked with care, to preserve as much of the oil in them as possible. Oblica branches break if they are beaten, so excess pressure on them has to be avoided.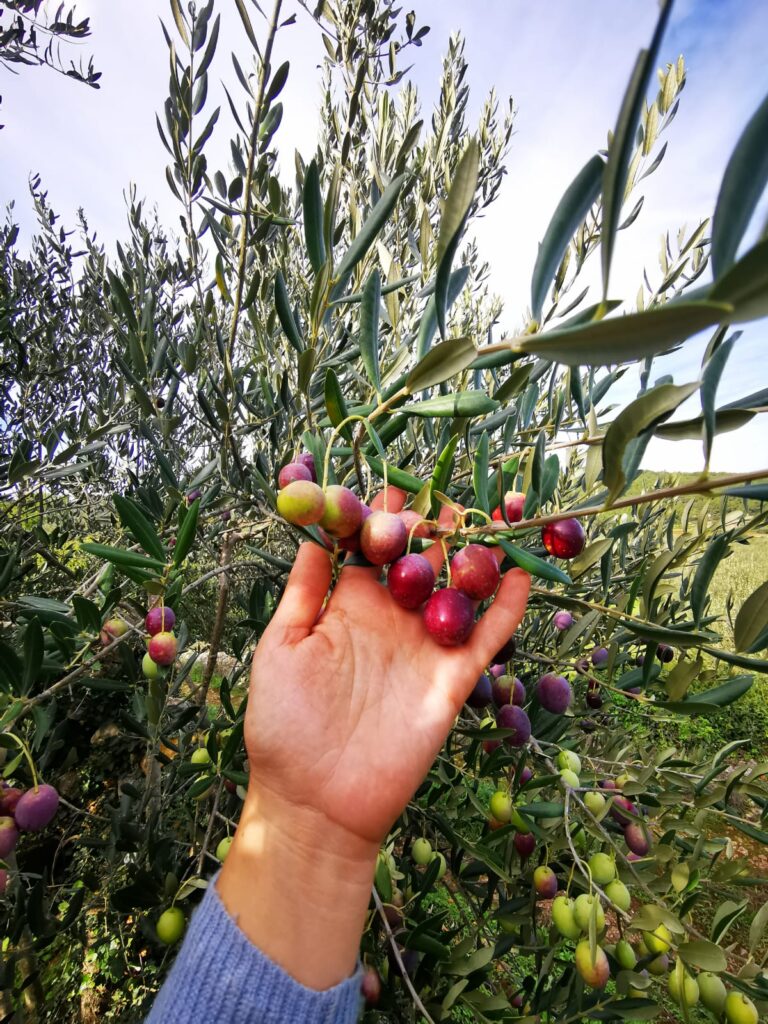 The timing and methods of harvesting and pressing influence the quality of oil. Early harvesting produces less quantity, but to some extent guarantees that the oil will be of the highest quality. Ideally, the olives are pressed on the day they are harvested. It used to be the norm for growers to soak their olives in brine, to reduce the bitterness of the fruit, but this tradition is being abandoned in favour of early milling, to satisfy the modern demand for extra virgin quality.