Galerija slika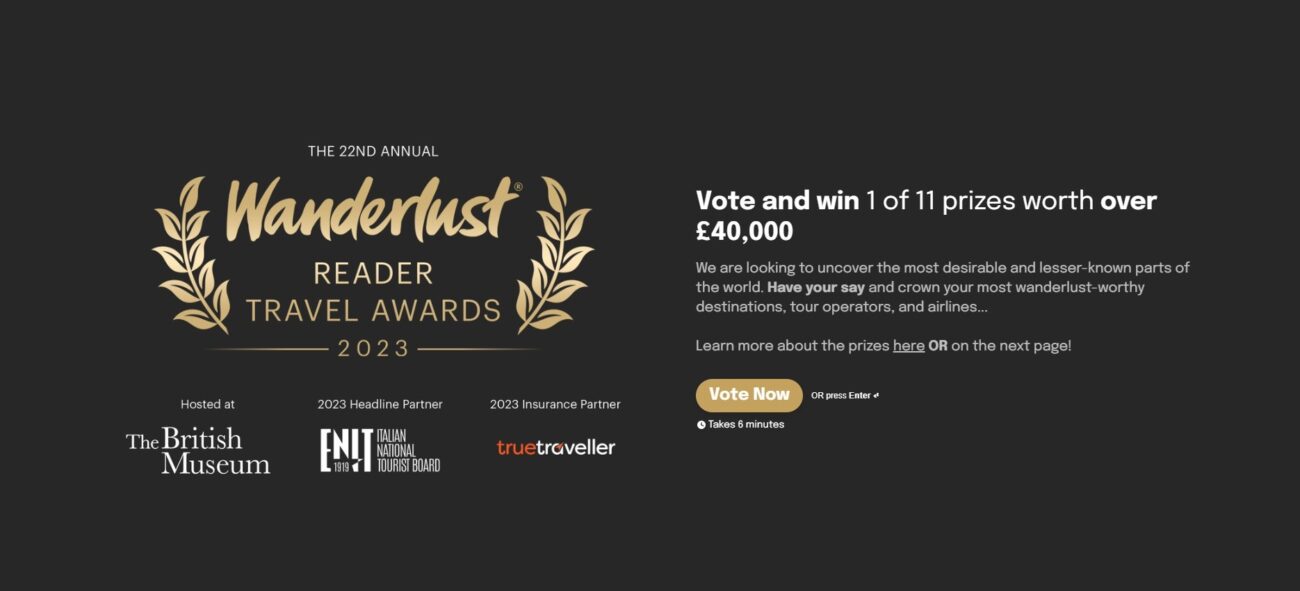 Croatia nominated in four categories for Wanderlust Reader Travel Awards!
Croatia and Croatian tourist destinations have been nominated in four categories of the Wanderlust Reader Travel Awards competition, including Best European Destination, Best European City, Best European Island, and Best European Region. In the category of Best European Destination, Croatia is competing against countries such as France, Greece, Italy, Monaco, Spain, Turkey, and others. Dubrovnik is vying for the title of Best European City, Hvar has been nominated in the category of Best European Island, while Istria, Dalmatia, and the Croatian islands are competing for the title of Best European Region.
The Croatian National Tourist Board in London reports that online voting will be open until October 18th this year, and the awards ceremony and announcement of the results will take place in London on November 7th, coinciding with the largest global tourism fair, WTM, where Croatia traditionally presents its overall tourism offer.
"Competitions of this kind and Croatia's participation in strong competition represent a great recognition for our country as a destination firmly placed on the world tourism map. This is confirmed by the awards and results from last year when, for example, Dubrovnik was declared the most desirable tourist city in Europe, while Croatia achieved a high 5th place in the category of the most desirable European destination, ranking ahead of countries such as Austria, Switzerland, Portugal, Germany, and Scotland. One of the highlighted destinations was also the island of Hvar, which ranked 7th in the category of the top 10 island destinations in Europe," said the Croatian National Tourist Board in London, inviting all travel enthusiasts to vote for Croatia and Croatian destinations.
This is a prestigious awards ceremony that recognizes the most desirable destinations, tour operators, and airlines from around the world, organized by Wanderlust, one of the most well-known and oldest travel magazines in the world. This year's competition also features new categories for destinations that promote special interests in culture, gastronomy, untouched nature, and sustainable experiences. As travelers seek more meaningful and responsible journeys that create unforgettable experiences, a list of categories for tour operators offering cultural, adventure, natural, and other specialized trips has also been launched.
In addition to the competitors, there is also competition among the voters, who have the chance to win 11 valuable prizes totaling £40,000, including a trip and expedition to the Galapagos Islands, a tour of Uzbekistan's Silk Road cities, an adrenaline-filled trip to Costa Rica, tickets for a journey on the Rocky Mountaineer railway to the Red Rocks in the USA, and much more. Such a large and rich prize fund also serves as a great incentive for participation in the voting.