Galerija slika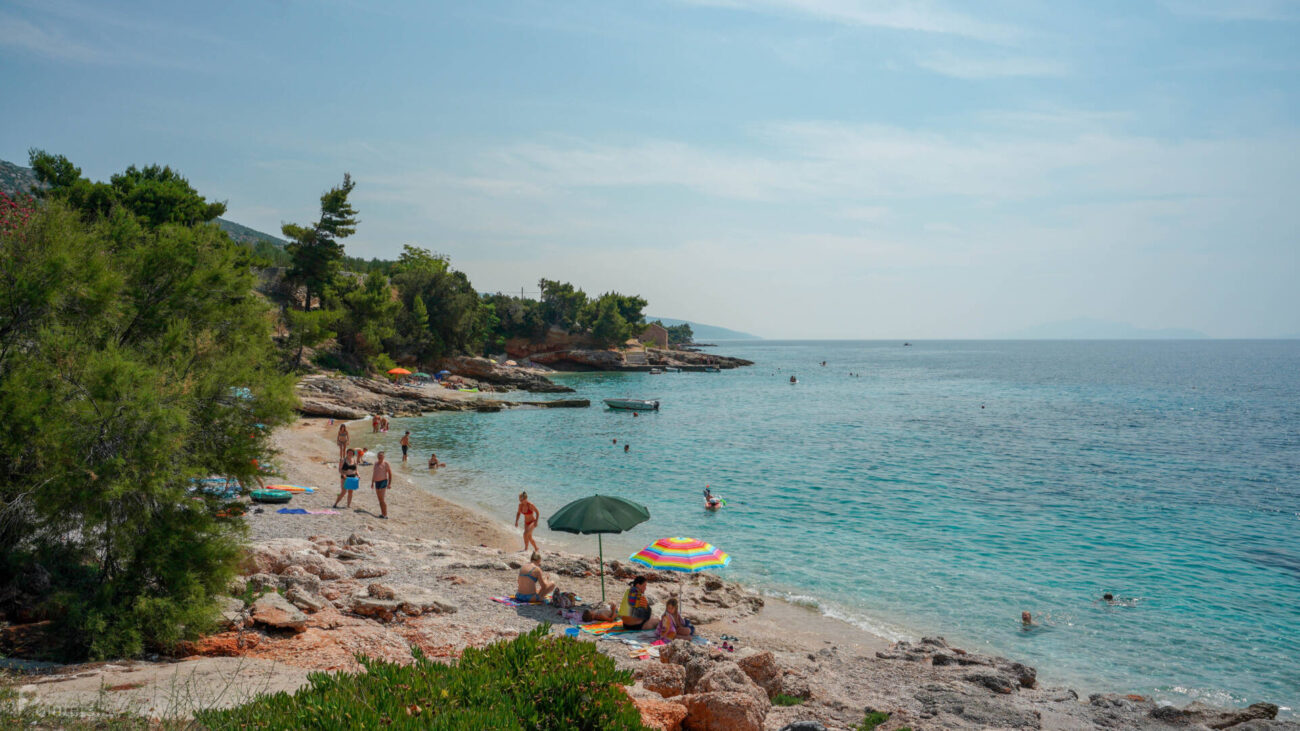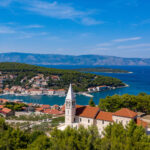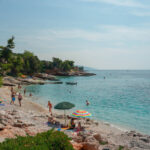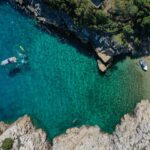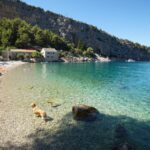 Registering your stay
In accordance with the Croatian Law on the Tourist Levy and the Law on Foreigners, all visitors, whether Croatian or foreign, must be registered at their place of stay, and the visitor's tax or levy paid. This applies to people staying in their own holiday homes, also to guests staying with friends, just as much as to those in rented accommodation. Everyone who rents out accommodation has a duty to register their guests. For your own comfort and security, please make sure that you are registered from the date of your arrival to the date of your departure.
Travel documents
For most purposes (such as registering your stay) you need a valid passport; for EU citizens a current identity card serves the purpose. Tourists can stay in Croatia for up to three months. To stay longer, you need to apply to the local police department in Hvar. Conditions for longer stays differ between EU citizens non-EU visitors. In 2021, the new Digital Nomads' visa has been introduced, with the first visa issued sooner than expected on January 26th 2021.

Croatian customs laws are in line with EU standards and directives.
About the Island of Hvar
Hvar is part of a group of islands in the middle of Dalmatia. It belongs to the Split-Dalmatian County, and its land mass covers 297.38 km2. North of Hvar is the Island of Brač, while to the south are Šćedro, Vis, the Pakleni Islands, Korčula and the Pelješac peninsula.
Hvar is the longest Croatian island at 72 km., and measures 10.5 km. at its widest point. The coastline extends over 270 km. in all. Its highest point, at 628 m., is the hill named sveti Nikola (St. Nicholas). About half the island is covered with forests and scrubland.
Climate
Being on the Adriatic in the Mediterranean Sea, Hvar Island and the Jelsa Council region benefit from the typical Mediterranean climate, with gentle winters and hot summers. Hvar's climate is exceptionally mild. Its hottest month is July, when Hvar Town usually averages 24.9°C, and the coldest is January with a general average of 8.3°C. Temperatures below zero occur very rarely, on average about 5 days per year, while snow is even rarer.
Yearly rainfall is between 500 and 750 mm, and comes mostly during the winter months, while the summers are generally dry. Hvar Island is said to enjoy the most annual sunshine in Croatia, averaging 2718 hours.
Tips for coping with the heat: Enjoy the sunshine, but don't overdo it! Cover up with lightweight clothing to avoid sunburn, and protect your head against sunstroke. Drink plain water at regular intervals throughout the day. Avoid or at least limit fizzy drinks and alcohol. Keep any air conditioning system no more than about 5 degrees cooler than the outside temperature. (Please do not leave the aircon running if you are away from your accommodation for any time.) Wear warmer clothing if you go into areas which keep the aircon running high, as in the Post Office, and sometimes on the ferries – sudden extreme changes of temperature can cause health problems.
Use this link to view the weather forecast: MeteoJelsa
The Economy
The most important traditional economic activities in the Jelsa region are agriculture (mainly vineyards and olive groves), fishing and seafaring.
Apart from grapes and olives, figs, oranges, mandarins, lemons, carobs, almonds, lavender and rosemary are cultivated.
Organized tourism began in 1868 with the founding of the Hvar Health Society. Hvar Town's first hotel, named after the Austrian Empress Elisabeth, was built in 1898 and formally opened on April 1st 1899.
In Jelsa the Jadran Hotel was opened in 1911, with 14 well-appointed rooms, restaurant, bar, and reading room, and a swimming bay in the sea close by.
Currency
The Croatian national currency is the kuna, which comes in notes to the value of 10, 20, 50, 100, 200, 500 i 1000 kn; there are 100 lipa to the kuna, and coins range from 1, 2, 5, 10, 20 and 50 lipas to 1, 2 and 5 kunas. You can exchange foreign currency in any bank, exchange office ('mjenjačnica' in Croatian), and post office, also in most travel agencies, hotels and camps.
Credit cards can be used in places advertising the card emblems for cards such as Visa, Mastercard, American Express, Diners etc.
Further information can be obtained from Croatia's central bank (Hrvatska narodna banka) in English, www.hnb.hr
There are two banks in Jelsa: PBZ Jelsa and OTP Banka Jelsa
Time zone
GMT plus one hour in winter, GMT plus two hours in summer.
Electricity mains in Croatia
230V / 50Hz
Religious services
Croatia is a Catholic country, and all the churches and chapels on Hvar Island are Catholic. There are no services for other denominations. All are welcome to attend Mass, but only Catholics are allowed to take Communion. Times of masses may be posted at the entrance to local churches, or you may have to ask local people. During the Covid-19 crisis which has persisted from the spring of 2020, attendances at religious services have been governed by protective measures such as limitation of numbers, social distancing and face-masks. Believers have been encouraged to follow the services which are broadcast regularly on the radio or television, especially if they are in the groups most at risk of severe infection from the coronavirus.
Weddings can be arranged on Hvar by arrangement with the local priest, if at least one of the couple is a practising Catholic, and the other agrees to the conditions of a Catholic marriage for non-Catholics. Non-Catholic and secular weddings can also be arranged. These are usually organised by a specialist agency. For more details about weddings on Hvar, click on this link.
GENERAL:
Office working hours on Hvar Island are generally from 7:00 or 8:00 in the morning to 15:00 or 16:00 in the afternoon. Many businesses split the working day into two, with a morning shift to about midday, and an afternoon/evening shift from about 5pm to anywhere between 7 and 10 pm or even later in summer.

Locals usually eat their meals earlier than in other European countries, with lunch at about 12 noon or 12.30, and supper about 19:00 – 19:30. Most restaurants are open from 10:00 in the morning to midnight. Tipping in restaurants is not obligatory, but customers usually leave a gratuity of about 10% if they are satisfied with the service.

Smoking inside restaurants and cafes which serve snacks is prohibited, although it is usually allowed when tables are outdoors. Most cafes allow smoking indoors and outdoors, although smoking indoors is subject to regulations regarding ventilation.
AUDIO GUIDE
Audio guides to the heritage and history of Jelsa and Vrboska can be found here (apologies for the poor quality of the spoken text):
HERITAGEJELSA
HERITAGEVRBOSKA