Galerija slika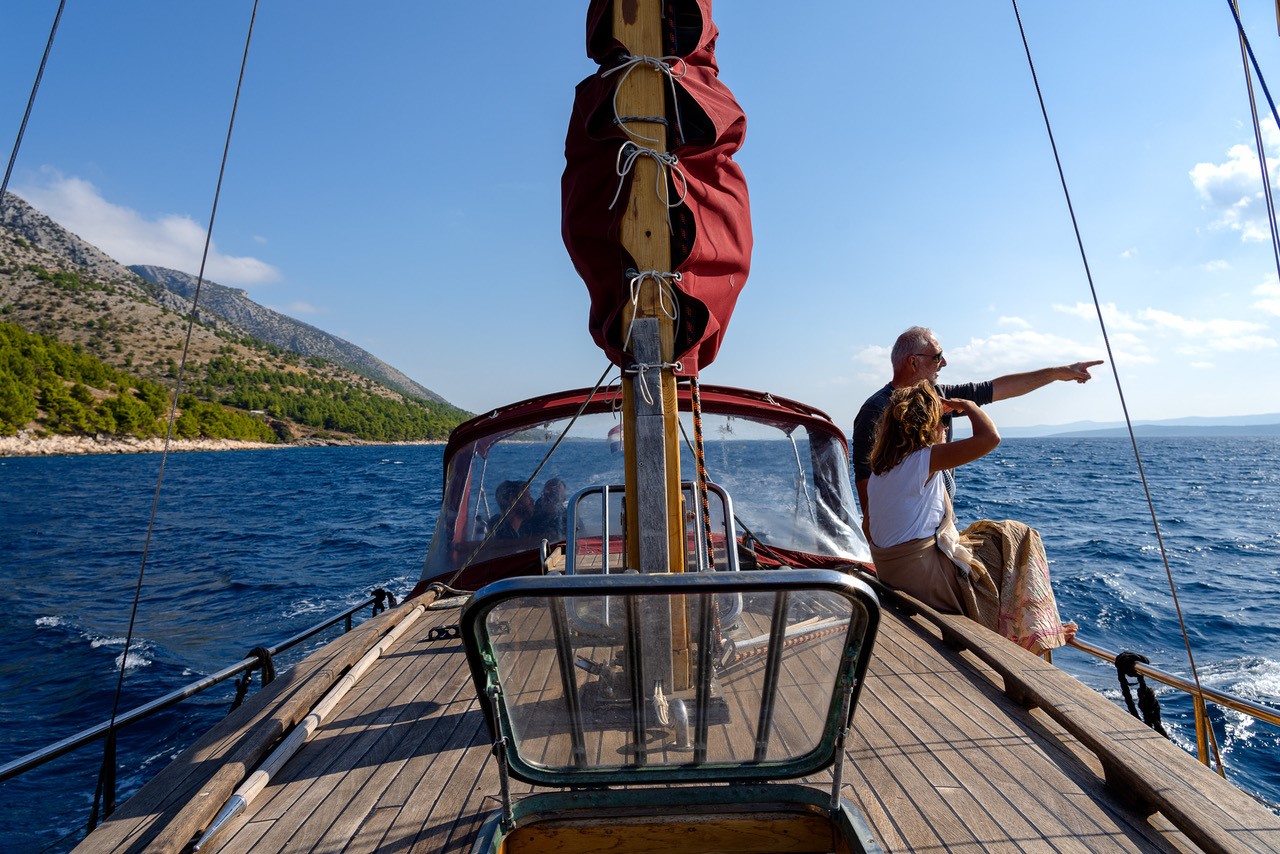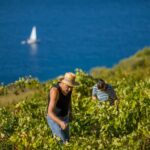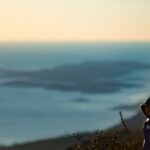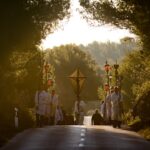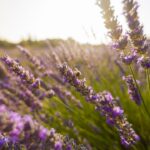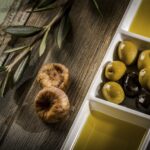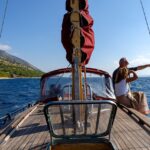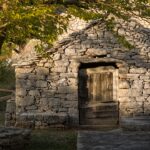 ©VillasHvar: PAST TIME PERFECT
Blend with Hvar over a week of exploring its heritage, tradition, gastronomy, and nature;
transform, become one with the island and leave a trace for the future.
CAPSULE 1: NONNA'S CHEST OF SECRETS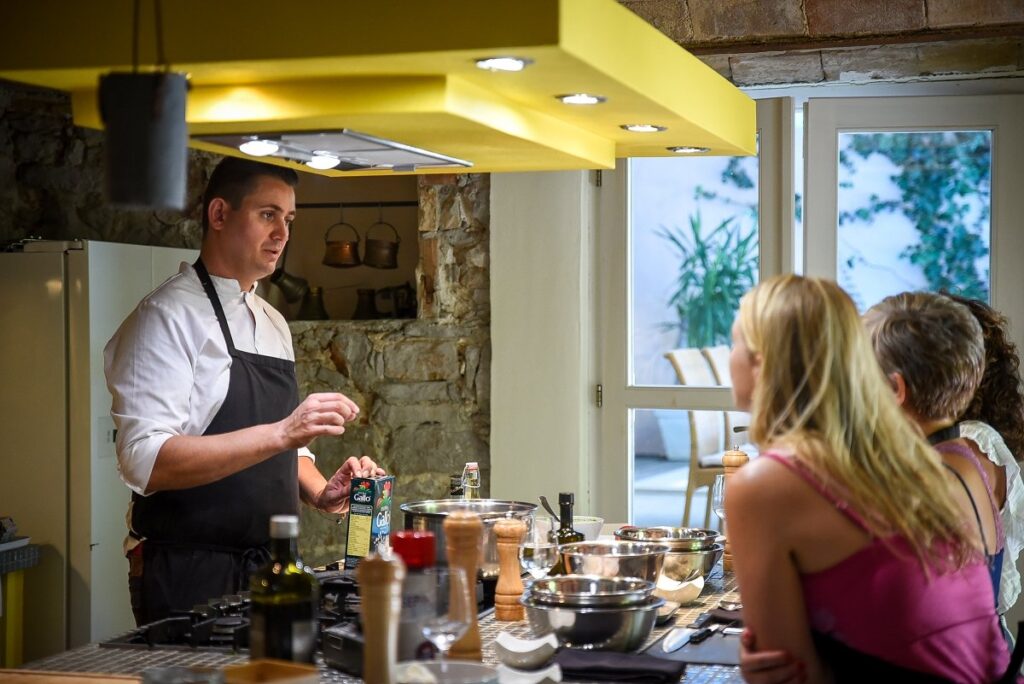 Have you ever wanted to take a peek at a worn, handwritten notebook of a Hvar nona, with recipes full of fresh, colorful, fragrant Mediterranean ingredients? Ingredients that are cooked oh so slowly to thoroughly simmer and bring you to an incredibly delicious culinary highlight. Mediterranean cuisine is both creative and simple, delicious and healthy; it is proven to preserve our vitality, extend our lives and, no less important, make us very good-looking people. In our small traditional cooking school with top chefs you'll learn what kind of food UNESCO has put on the list of intangible world heritage and what keeps Hvar's hot and passionate temperament at an enviable level.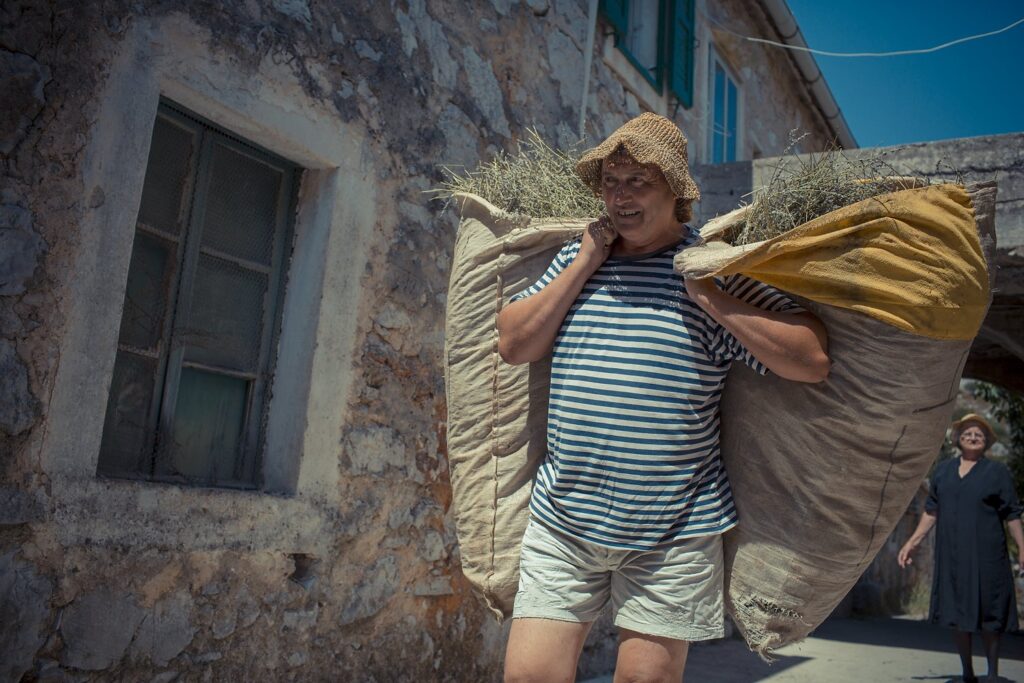 Are you a wanderer or maybe you've always wanted to be? Do you sometimes wonder what Hvar really looks like, somewhere far from the famous tourist sites? Want to explore the past of the island and its people, the people who created this island in ways that are unimaginable to us today? Wondering what the islanders' daily life looked like, a life that belongs today to a past time perfect? Thinking about how the UNESCO-protected dry-stone walls that transformed the Hvar landscape into beautiful lace made of stone, lavender, olives, and vines were created? Want to see where the most beautiful stone houses on Hvar are located? If you love the magic of unexplored spaces, if you are ready to get to know the romantic but also the harsh side of life, if you enjoy discovering secrets and intend to do all the things that tourists don't normally do – you will enjoy this day.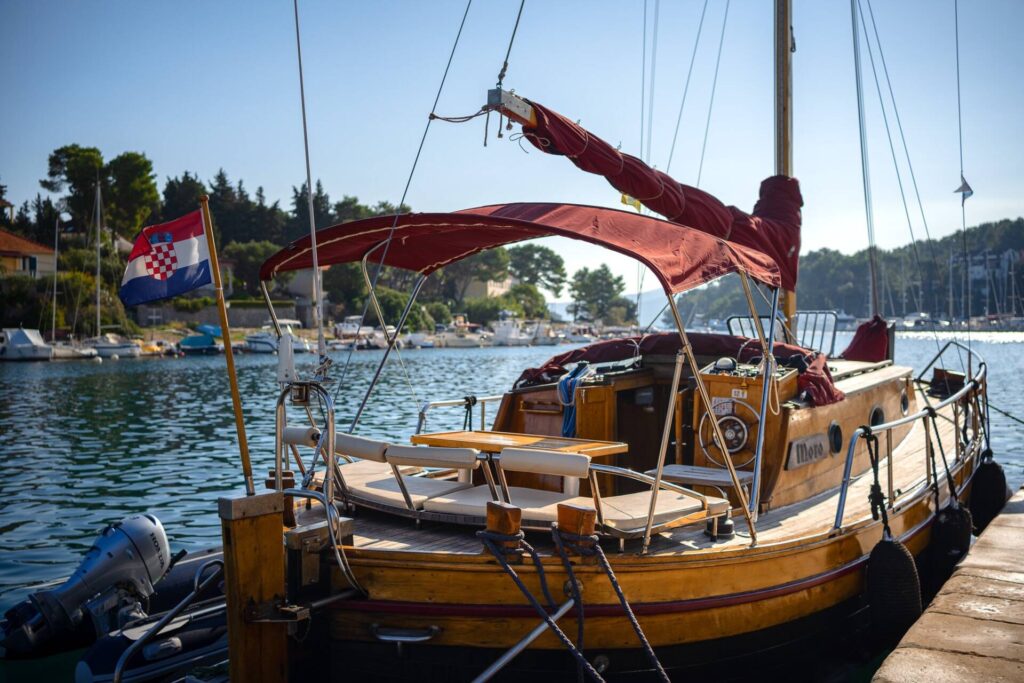 It's quite possible that you spent a few days of your life aboard or at least dreamed of those days. This is the story of such a day, yet a quite different one; the story of life and love that has lasted forever in this region. This story is told through the materials of which the ship was made, the ways in which it was created, and its roles throughout history. This is the love story of its captain who feels the ship as his darling mistress. This is the story of its enamored passengers after they touch the wooden deck with their feet and grasp its ropes with their hands. When ship sails are finally hoisted, it is clear why people, like ships, can only work wonders when their sails are filled. This is a day when you might encounter new horizons, sense new challenges. All one has to do is surrender to navigation, joyfully and with faith in the good sea.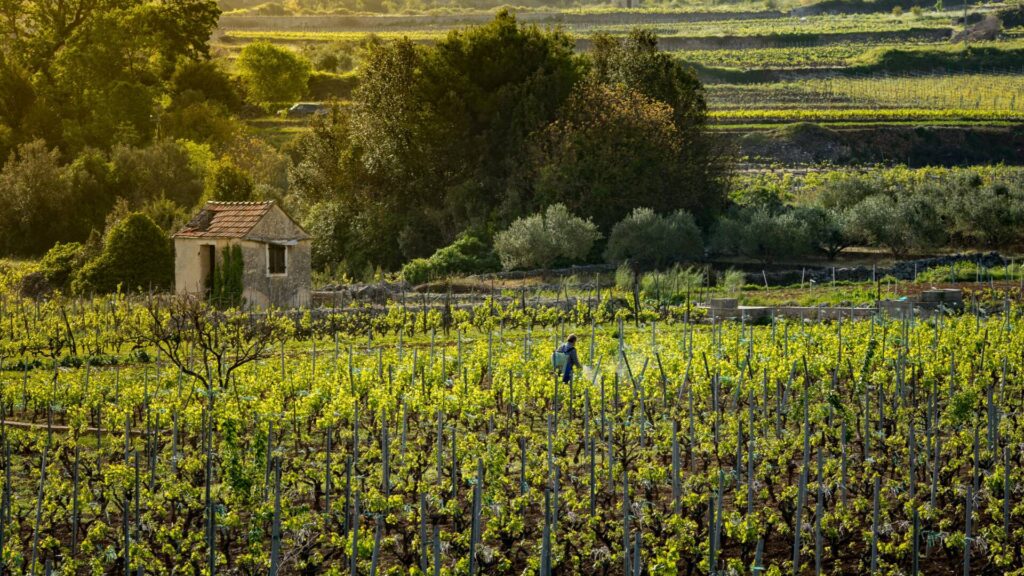 Let all your senses be at the ready today for you will pass through Hvar from its heart to its feet. Along the way, you will learn how and when this island got its belly, the CHORA FAROU, which fed it in its infancy and which is today protected by UNESCO; you will meet the locals who make top quality wines and enjoy their flavors shamelessly; you will meet Hvarians whose creative approach creates added value for the powerful olive oil and lose yourselves in it; you'll socialize with the people of Hvar who will provide you with top quality snacks in a place that combines local gastronomy, island tradition, timeless beauty, and fuzzy human emotions. The hardworking people of Hvar take you through today's exciting and delicious Hvar story.
CAPSULE 5: TOUR OF NATURE'S CURE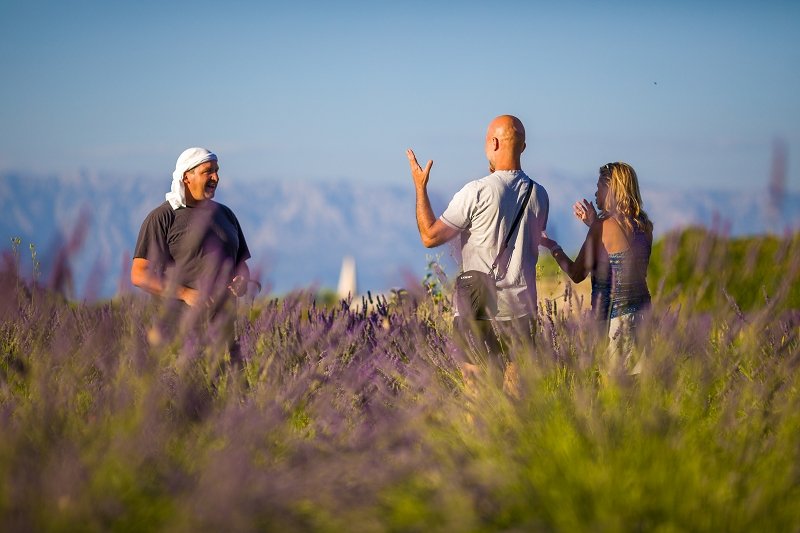 Everything in this day is magical. The destination, but also the journey. We call this day a tour, but a more appropriate word might be transformation. All that is asked of you is the willingness and openness to cooperate with the main stars of the day, the Hvar plants. Allow the plants to stimulate your mind, your heart, all your senses, so that the experience of the field paths to the highest peak of Hvar can be transformed into a unique and unforgettable experience of returning to nature and yourself. What is included in the transformational walk are the wizards of Hvar, who will teach you in practice what kind of magic you can create when you include plants in the game. There will be spectacular vistas and olfactory wonders, but also small earthly joys that we want to keep secret, at least for now…
CAPSULE 6: STRINGS OF HERITAGE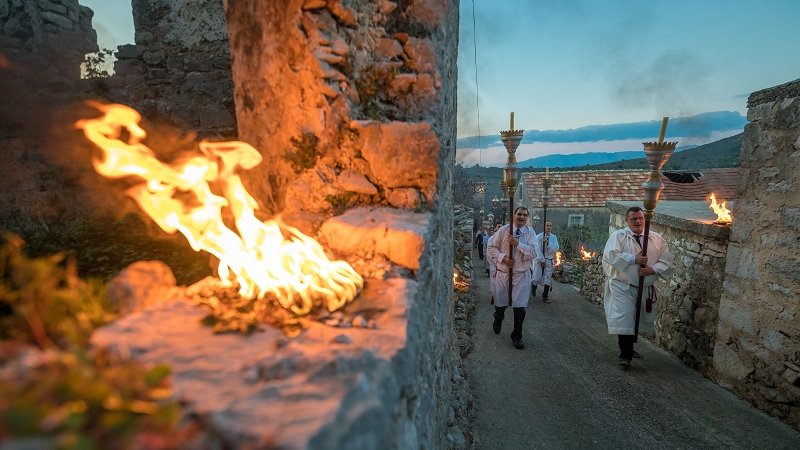 Find out how the Passion connects six places on the island of Hvar, motivating the people of Hvar to walk barefoot with a large and heavy piece of wood on their backs along the island roads in the dead of night, and why the waiting lists for this experience are much longer than those for Hermes Birkin bags? Get to know the phenomenon that has been gathering all generations of islanders for five centuries, find out what it looks like when music you don't understand gives you chills, and why in Hvar, at this time of year, even the hardest hearts know how to shed a tear. What is the secret of the procession that UNESCO decided to include on the list of humanity's intangible heritage? It will be an interesting day for those who are inclined to spirituality, and even more so for those who are not interested in spirituality at all. But we won't keep it all focused on the spirit – we'll make sure to cater for your body as well.
CAPSULE 7: SEEDS OF THE FUTURE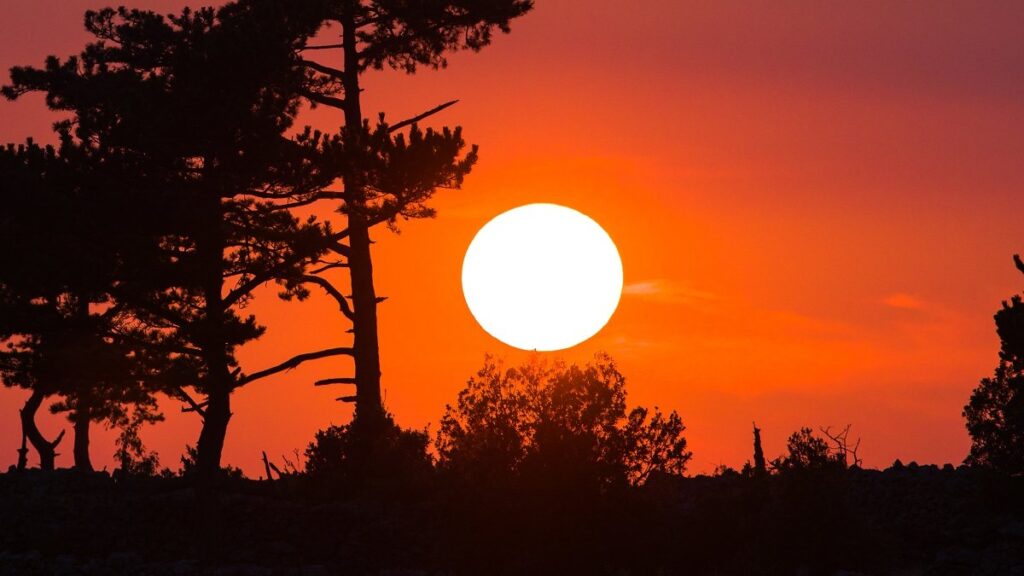 We are in love with Hvar as it used to be and all that our ancestors left us with. With daily capsules that we have created for you that bear the name PAST TIME PERFECT, we intend to bring to you the experience of the Hvar past in the Hvar present. We'll stop at nothing in our endeavors. We use the senses of taste and smell, sounds and colors, the beauty of hidden spaces, the presence of our beloved islanders, the enchanting nature, but also very intimate personal feelings, such as the sense of belonging to this island. This is our favorite capsule, our favorite day, precisely because it blends past and future, because it believes in tomorrow. It is an opportunity for you to leave something really worthwhile on Hvar – the tree we plant together will be waiting for you in the same place when everything else is gone.
You can read more about the Villas Hvar offer at www.villashvar.com
Teasers: Majda Moškatelo
Photos: Nikola Radovani, Vedran Rafael Janić