Galerija slika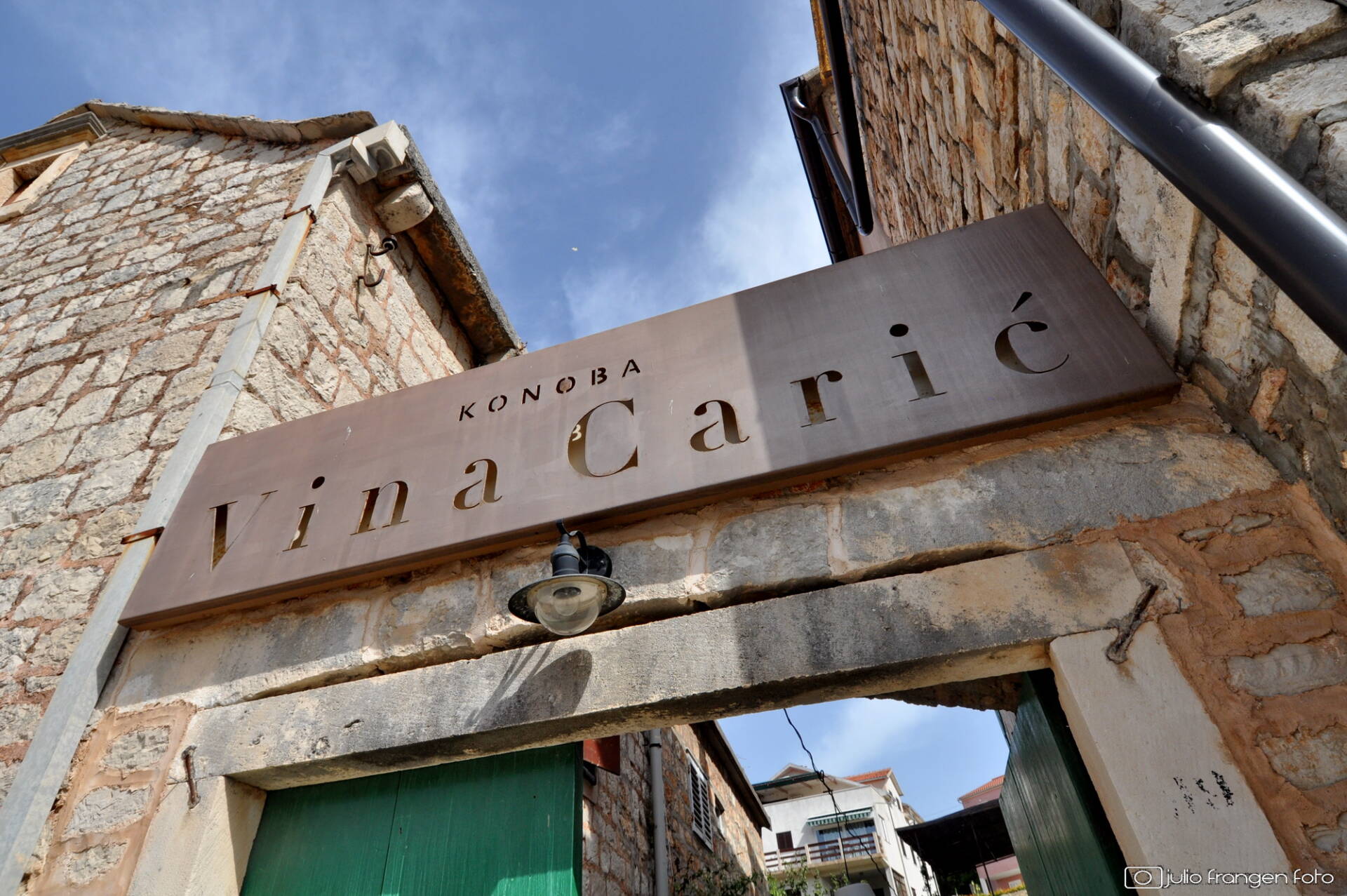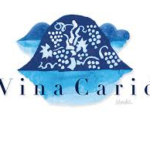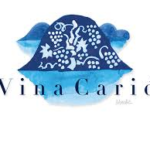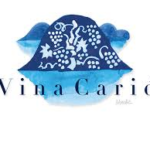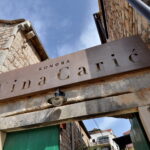 Work in the vineyard is just as important to us as work in the winery.
We tend about 5 ha of vineyards in a number of different areas across Vinogorje Hvar (a specially designated winegrowing area), while a minor amount of grapes is purchased from contracted growers. We grow a number of indigenous varieties, such as Plavac Mali, Bogdanjusa, Kuc, Marastina, Darnekusa and Posip. Each of our wines and their names tell a different story, from vineyard to winery.
PLOVAC PLOSKI NOVELLO
The vinification is different from our other Plavac Mali wines: the maceration and fermentation occur in closed containers, with inoculated yeasts used during fermentation.
The maceration continues for five days at 22°C. Once the wine has been racked off the skins, it spends 20 days in used barrique. When the fermentation is done, the wine is fined, filtered and bottled.
The Plavac Mali used for this wine comes from a young, south-facing vineyard in Zavala.
The label was inspired by Hvar's ancient custom of "kolendanje" which coincides with the traditional time of year to drink young wine.
Year in, year out, novello-type wines across the world are often released on a particular date. Our Mlodi Ploski also has a set release date, 24 November, the date that marks the start of the "kolendanje" rites on Hvar, St Catherine's day.
SERVING TEMPERATURE: 14°C
Our Mlodo goes well with spicy dishes. We recommend drinking it during the Advent, Christmas, and New Year season. Best drunk by next Easter.
RED TABLE WINE:
JUBO'V
This red table wine is one of our most recent products. The name Jubo'v is a nod to our little Ljubo ("Jubo" in dialect), but also hints at the word "ljubav" (love).
Much like our Rosé Marino, it is made from grapes from the island's north, specifically the area known as Bonde, surrounding Svirce. These are terraced vineyards that yield fruit of exceptional quality, but the terroir of these vineyards, due to their soil composition and microclimate, is very different from that found on Hvar's south face.
SERVING TEMPERATURE: 18°C
Serve with cuttlefish risotto or barbecue.
TOP OF THE RANGE:
Plovac Ploški i Plovac Ploški barrique
The maceration in inox is stopped after five days. The wines ferment on their lees. The skins and pits are removed.
The "blue label" is aged in large traditional barrels, and the "brown label" in barrique. Both are aged for at least two years before they are released.
IThe name, Plovac Ploski, derives from the name of the grape variety, Plavac (Mali), and the word Plaze, so what it really means is "Plavac from Plaze": the fruit comes from Hvar's famous Plaze on the island's south face.
SERVING TEMPERATURE: 18°C
Decant for at least 30 minutes.
Serve with "pasticada", lobster stew or barbecue.
OUR QUALITY WINES:
BOGDANJUŠA and CESARICA
The character of these wines is determined by a 12-hour cold soak. The wines ferment and age in inox tanks to preserve their freshness and aromas. They are bottled in early spring and are ready to be enjoyed on release.
Bogdanjusa is a monovarietal wine, light and fresh, with a pleasant acidity. Cesarica is a blend of Marastina and Kuc.
The name Bogdanjusa is based on the name of the grape variety used for this wine (Bogdanusa), which means "a godsend".
Cesarica is the Dalmatian word for "Queen" or "Empress".
SERVING TEMPERATURE: 12°C
Serve with poultry or fresh Adriatic fish ("forska gregoda").
OUR ROSÉ TABLE-WINE:
ROSÉ MARINO
This is our homage to Dalmatia's traditional pink wine: Opol. Opol used to be the most important type of wine in the Svirce area. Regrettably, due to the vagaries of fashion, its production is now miniscule: no more than a handful of producers still pursue it, and we are among them. The pink colour is obtained by a short 12-hour maceration.
The name is a pun on "rosemary", a herb that thrives across our island, but can also be read as "a marine Rose'".
SERVING TEMPERATURE: 14°C
Serve with poultry or fresh Adriatic fish ("forska gregoda").
CARIC RED AND CARIC WHITE
These are our simplest wines made from table grapes picked in the island's north and sold in 1L bottles. These are everyday wines that can be enjoyed straight or as "bevanda" (with some water added).
SERVING TEMPERATURE (Carić Red): 18°C
SERVING TEMPERATURE (Carić White): 12°C
GRAPE VARIETIES:
Bogdanjusa (Bogdanusa)
An ancient variety indigenous to Hvar island, grown today in the Ager area. Bogdanjusa is a well-regarded white variety that can be relied on to produce quality wines. A prolific grower, it gives reliable and good yields. It ripens in the third period. Normally used to produce monovarietal wines, but also a great team player in white blends. The name means "a godsend" (Bogom dana), which is explained by its traditional use during church holidays and festivities.
The sugar levels are in the 17-20% range, and the acids between 6.5 and 7.5 g/l.
Kuc (Trbljan)
Considered an indigenous Dalmatian variety. A prolific, high-yielding variety. The wine is harmonious, characterized by a mild and pleasant varietal aroma. It ripens in the fourth period.
Sugar levels 15-18%, acids 6-8 g/l
Pošip
This white variety, indigenous to Korcula island, has an increasing presence on Hvar. It probably owes its name to the somewhat tapering shape of its grapes, which brings to mind the oblong side (sip) of a Dalmatian soil-tilling implement. The yields are good and reliable. Posip gives a typically intense and aromatic Dalmatian wine. It ripens in the second period.
Sugar levels 17-25%, acids 6.0-8.5 g/l.
Marastina (Rukatac)
The most widespread white variety in Dalmatia. Also known as Rukatac in Korcula and elsewhere: the shape of the grape is reminiscent of a body with two arms (Croatian "ruka" = English "arm"). Its origin is unclear. It could be indigenous or perhaps one of Italy's various Malvasias under a local guise. Its moderate alcohol and floral nose have earned it a reputation as a "ladies' wine". It ripens in the third period.
Sugars 18-24%, acids 4-7 g/l.
Darnekuša (Drnekuša)
A red variety indigenous to Hvar, grown in the Ager, sporadically in the Plaze area, as well as around the Vorh (the island's peak). It ripens in the third period.
Sugars 17-19%, acids 6-7 l/g.
Plavac mali
Croatia's best indigenous candidate for rivaling the world's famous grape varieties. Its exact origin remains unknown, but genetic analysis has identified Dobricic and Crljenak (Zinfandel) as its parents. One might call it a variety that thrives on adversity: while it is exceptionally successful in the Plaze area, it finds it very difficult to ripen properly in the deep soils of Starigrad's Ager. It also gives good results in the terraced vineyards around Svirce.
Wines made from Plavac normally have a high level of extract and high alcohol, and are capable of evolving for many years in barrel and bottle. It ripens in the fourth period.
Relax and enjoy in our Konoba, the traditional Dalmatian wine cellar.
Discover the stories about us, our wines and the Island of Hvar!
Discover the indigenous varieties of Hvar Island and Dalmatia, find out everything about life on the island, our traditions and our lifestyle.
Island Hvar is included in UNESCO'S listing of the Mediterranean Diet.
Contact information:
Winery Carić
Address: Vrboska 211, 21463 Jelsa
Phone number: +385 (0)98 160 6276
E-mail: caric@vinohvar.hr
Web: www.vinohvar.hr
PRODUCTS:
Charming places around Jelsa