Galerija slika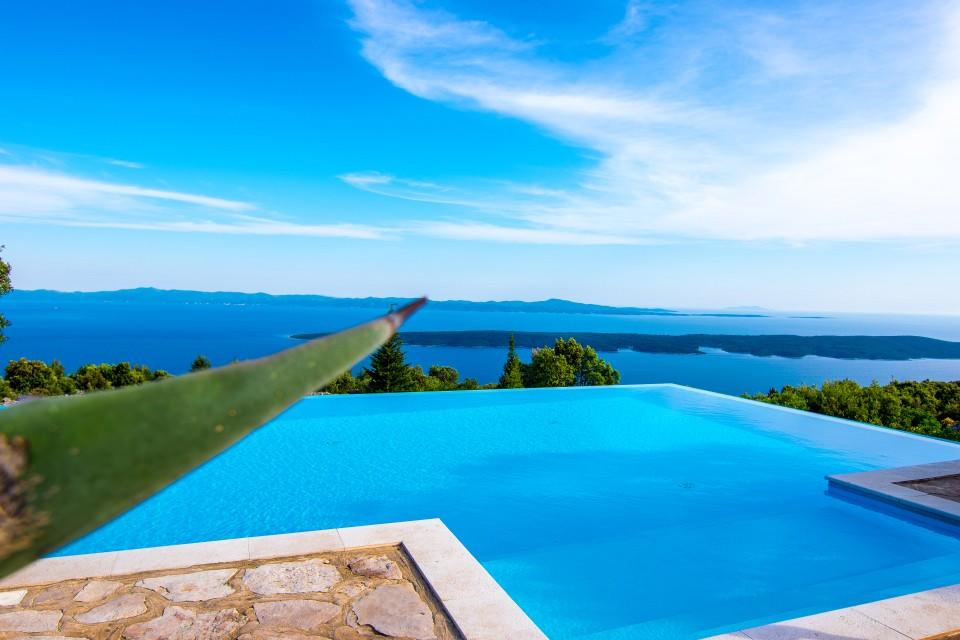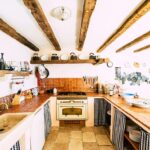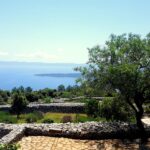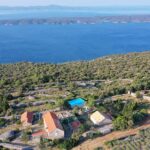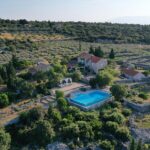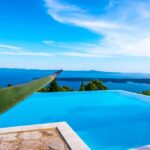 The old Dalmatian rural estate St. George's Court (Dvor Sv. Juraj), dating back to the beginning of the 20th century, is bathed in sunlight and enveloped with scents, and extends over 30,000 m. It has been completely renovated recently in authentic style. Situated on the wondrous Island of Hvar from which on clear nights one can see the lights of Italy, surrounded by cypress trees, lavender, rosemary, and sage, giving an unforgettable romantic holiday within a labyrinth of stone fences, in the quiet stillness of a field, 30 minutes from the town of Hvar, 2 hours from Split.
The Dvor Sv. Juraj, nestled in a field of lavender, rosemary, fig and olive trees, was used in the past to offer respite to field workers from working in the fields, a place where they could escape the hot Mediterranean sun or warm themselves in the winter with a glass of wine and eat good local cheese and pršut (smoked ham). Like many other such Courts throughout Dalmatia, this one still lives the life of our ancestors, surrounded by pristine nature.
The Dvor was built from Hvar grey stone, the same as was used to build the hundred-year-old village Humac, only 3 km away. The old village is harmoniously situated on the throne of the Island of Hvar, in the center of a stone field and a sea of stillness surrounded by endemic plant varieties. It originally emerged as a separate hamlet in which general food staples were cultivated, the most important ingredients of the popular and healthy Mediterranean cuisine. Today, it continues the tradition of production of superior olive oil, wine, and spices.
Along with ideal opportunities for jogging, bike excursions and long walks, but also lying by the pool, the Dvor Sv. Juraj offers recreation activities such as basketball, tennis and bocce (a type of bowls or petanque). If you want to fill your holiday at the Dvor with unique interesting activities, along with pleasant walks, you can also visit the hundred-year-old village Humac, Grapčeva cave, which is the oldest site from the Neolithic area in Dalmatia. Coming down the northern path across the Greek fort Tor (IV century B.C.) and the late antiquity castrum of Galešnik (VI century) you will reach the town Jelsa.
By car, in only fifteen minutes, you will reach the sea and pass by numerous coves where the water is unbelievably clean. The indented coastline is rocky with flat stone plains and sunny coves. The underwater world is ideal for scuba diving. The entire island abounds in forests, and even the beaches in their hinterland offer shade under hundred-year-old Mediterranean pine trees.
Charming places around Jelsa