Galerija slika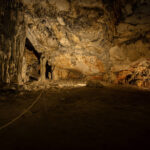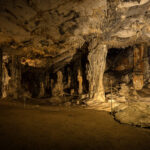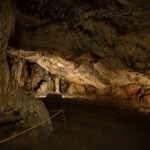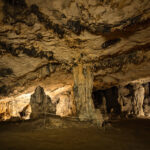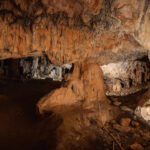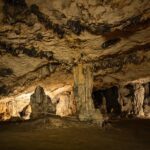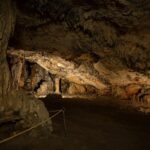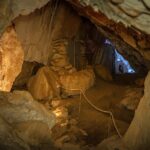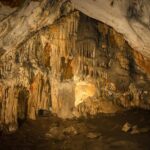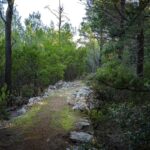 The Grabak Cave (Grapčeva špilja)
"It was a land of Cyclopes, and Odysseus knew nothing about them. He simply tied his boat up on the mainland. Near the shore he caught sight of a tall cave shaded by laurel bushes with a high stone wall in front of it. Cyclops lived here, all alone…" (excerpt from a legend)
Some claim that Odysseus, hero of Homer's epic 'The Odyssey', fought with the Cyclops Polyphemus in the Grapčeva Cave on Hvar Island.
The Grabak Cave (Grapčeva špilja) Is near the village of Humac, on a south slope of the hilly ridge which runs along the centre of Hvar. The view from its entrance over the sea is truly magnificent. The interior of the cave is rich in stalactites and stalagmites, with niches which create a magical atmosphere. Since 1962 the Grabak Cave has been protected as a natural geomorphological monument.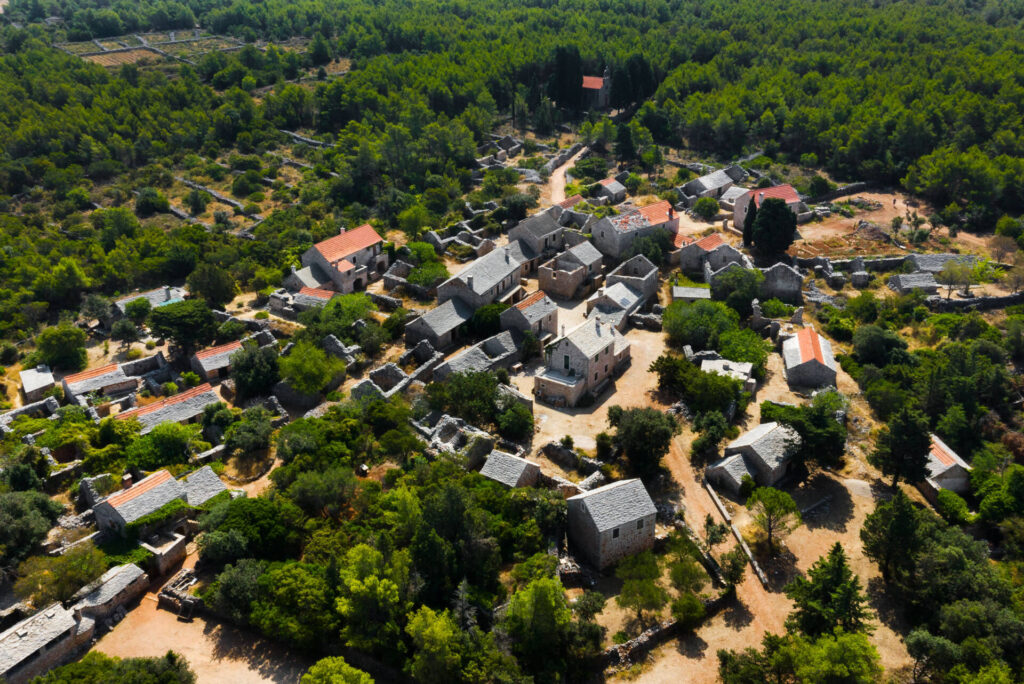 The first research into the cave was carried out at the end of the 19th century by naturalist Grgur Bučić. Later on, academician Grgo Novak undertook detailed scientific research between 1947 and 1952. The material he gathered together made it possible to determine for the first time a previously unknown prehistoric cultural group on the east coast of the Adriatic – the Late Neolithic Hvar-Lisičići culture, dating between 3500 and 2500 BCE.
Novak's systematic excavations in the cave revealed three cultural layers, of which the Neolithic is the most interesting, rich with coloured, decorated ceramics. From the ceramic decorations depicting little boats one can conclude that even in those far-off times Hvar was trading with distant lands. One picture of a boat found in the cave dates to 3000 BCE. It was engraved on a vase, and is said to be the oldest portrayal of a boat in Europe.
Visit to Humac and the Grabak Cave
During the tourist season, a two-hour tour takes in the ethno-eco village of Humac including its little museum, the Church of Ss. John and Paul and the distillery for etheric oils. The walk from the village to the Grabak Cave takes about half an hour, through a beautiful natural landscape and lavender fields.
The tour starts from in front of the Konoba Humac. Normally the tour starts from Konoba Humac at 09:00 on Mondays, Wednesdays and Saturdays. For groups of ten or more, tours can be arranged at other times, at a slightly discounted price from the normal rate. Dates and times may be subject to variation, so check with the guide ( +385 99 577 17 70 ; humac.tour@gmail.com) before setting out. Note: there is no public bus service to Humac, so you may need to hire a taxi if you do not have your own transport.
EXCURSION IN GRAPČEVA CAVE AND HUMAC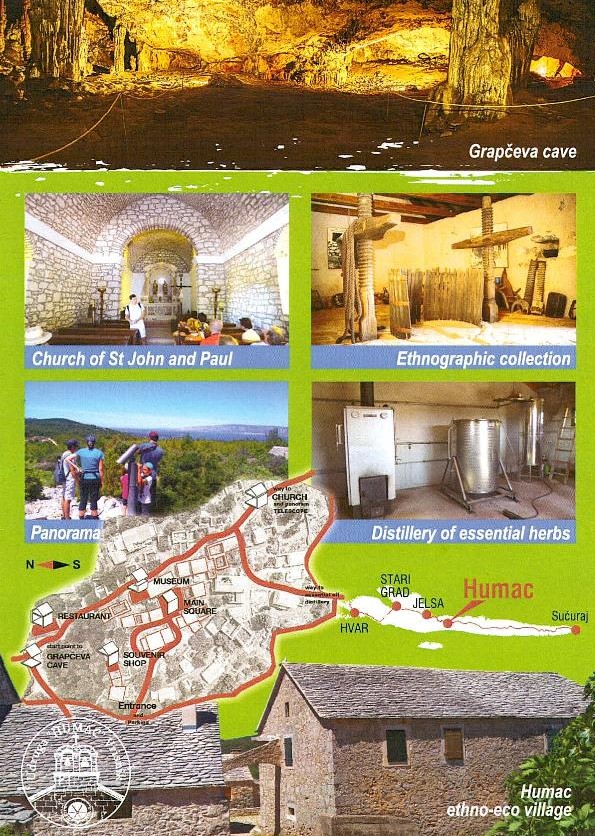 Includes sightseeing: Ethno-eco village Humac, Grapčeva cave, ethnographic collection, church of St. John and Paul, distilery of essential herbs, 30 min guided walk through untouched nature and lavander filds to Graščeva cave.
Regular tours: MONDAY, WEDNESDAY, SATURDAY (FROM 15.06. TO 15.09.)
Start point: Konoba Humac at 9am, duration 2h
Price: 40kn – adults, 20kn – children. Private tours in terms upon prior arragment 350kn up to 10 person
Mob:+385 99 577 17 70 ; humac.tour@gmail.com ;